Director of Nursing, Anchorage, AK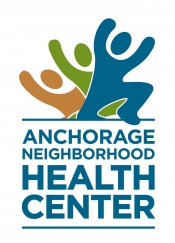 View the Website
Anchorage Neighborhood Health Center
Director
Anchorage, AK
August 7, 2019
Director of Nursing
The Anchorage Neighborhood Health Center is recruiting for a full time Director of Nursing to join our mission-driven team.
SUMMARY OF POSITION: Supervises and directs the nursing and case management services for the Center, according to policies, procedures, philosophy and objectives of the department and Center. Works collaboratively with the Director of Practice Management to optimize workflow and for all staff issues and concerns. Assures appropriateness of patient care and development of team.
QUALIFICATIONS: Bachelor of Science in Nursing required with additional education of a master's degree in Public Health or Healthcare Administration preferred. Active and unrestricted license as a Registered Nurse in the State of Alaska. Four years of full-time appropriate experience in a multi-specialty medical group setting including policy development and 2 years supervisory experience is required.
HIRING RANGE: DOE
JOB TYPE: Full-time
BENEFITS OFFERED:
Competitive Salary
Retirement Plan
Medical, Dental and Vision Insurance
Long Term Disability Insurance
Life Insurance
Group Voluntary Insurances
Paid Time Off
Paid Holidays
Employee Assistance / Discount Programs
TO APPLY ONLINE PLEASE VISIT: https://www.anhc.org/career-opportunities
If you are not able to apply online or have questions related to this position, please email hr@anhc.org.
ANHC is an AA/EEO Employer
Applicant must be eligible for employment under the Immigration
Reform and Control Act of 1986
See above
See above
See above