Psychiatric Clinician, Anchorage, AK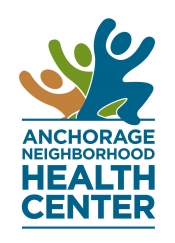 View the Website
Anchorage Neighborhood Health Center
Behavioral Health Professional
Anchorage, AK
August 7, 2019
Psychiatric Clinician
The Anchorage Neighborhood Health Center is recruiting for a part time Psychiatric Clinician to join our mission-driven team.
SUMMARY OF POSITION: The purpose of this position is to provide high quality psychiatric services in an integrated care program within the scope of family medicine utilizing a team-based model. Psychiatric Clinician collaborates with Primary Care Physicians and Behavioral Health Consultants. The Psychiatric Clinician provides psycho-pharmacotherapy for primary care patients and psychiatrist consultation for other providers in the clinic.
QUALIFICATIONS: Master's Degree in Nursing or Physician Assistant with special emphasis on psychiatric training or M.D. degree and completion of psychiatric residency.
Must possess licensure in the State of Alaska as either an Advanced Nurse Practitioner or Psychiatric Advanced Nurse Practitioner, Medical License, or Physician's Assistant License. Current BLS certification and unrestricted DEA license. Previous experience working in a resource constrained area with psychiatry, substance use and diverse populations is preferred. Interpersonal skills that demonstrate ability to effectively communicate and work with a multidisciplinary care team. Demonstrated competencies in dealing with all age groups.
HIRING RANGE: DOE
JOB TYPE: Part-time
BENEFITS OFFERED:
Competitive Salary
Continuing Education reimbursement
Retirement Plan
Medical, Dental and Vision Insurance
Long Term Disability Insurance
Life Insurance
Group Voluntary Insurances
Paid Time Off
Paid Holidays
Employee Assistance / Discount Programs
TO APPLY ONLINE PLEASE VISIT: https://www.anhc.org/career-opportunities
If you are not able to apply online or have questions related to this position, please email hr@anhc.org.
ANHC is an AA/EEO Employer
Applicant must be eligible for employment under the Immigration
Reform and Control Act of 1986
See above
See above
See above