Dental Director, Santa Rosa, CA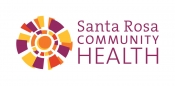 View the Website
Santa Rosa Community Health
Director
Santa Rosa, CA
August 8, 2019
Job Announcement:
Dental Director
1.0 FTE #420
FUNCTION: A full time, exempt position responsible for administering, participating, maintaining and expanding a program of primary (and in selected instances, secondary care) and preventive dental care in a community health center setting. The Dental Director supervises the dental staff of the Santa Rosa Community Health Dental clinic and represents the dental staff to the Chief Executive Officer. The Dental Director provides dental advice and counsel to the Chief Executive Officer and the Board of Directors of the corporation. The Dental Director is responsible for developing an integrated, organization-wide oral health program across sites at SRCH.
SPECIFIC TASKS/DUTIES:
Examines individuals requesting care, diagnoses their dental/oral conditions, prescribes and carries out, or directs others in carrying out, appropriate dental/oral treatment, or refers individuals for specialty consultation or treatment in conformance with approved clinical protocols and guidelines.
Records patient-dentist transactions as they occur in the patient's dental record so that the dental record accurately and completely reflects the nature of the contact, the condition of the patient and the care or treatment provided.
Educates individuals in the nature of oral health related conditions and in the general promotion of oral health related disease prevention.
Serves as Chair of the Dental Department's Quality Committee and Peer Review Committee, and other committees as assigned.
Prepares and submits monthly written reports on Dental Department issues, concerns, program status, initiatives, and progress to the Chief Medical Officer for submission to the Chief Executive Officer and the Board of Directors.
Collects data and prepares specific reports as requested by the SRCH's Chief Executive Officer.
Assists in the provision of continuing education, on-the-job training, and the orientation of SRCH's staff as requested.
Designs, develops, and implements appropriate Dental Department policies, protocols and procedures which comply with the most current accepted professional standards.
Assists in the provision of technical assistance and oral health education to the community as requested.
Assists in the preparation of an operating budget for the Dental Department and in conjunction with the Chief Financial Officer and oversees compliance with the Dental Department's budget.
Dental Director shall prepare special grant and project budgets as required to meet the goals of SRCH's Dental department.
Participates in short and long-term program planning for the Dental Department and the agency, including development of goals and objectives.
Provides consultation to the Chief Executive Officer and the Board of Directors regarding dental and oral health issues.
Travels when necessary to fulfill the SRCH's needs and attends meetings as necessary to represent the corporation and/or the Dental Department.
Participates in the preparation of grant applications for the SRCH and assumes primary responsibility for developing and implementing the corporation's dental health care plan.
Assists in the coordination and integration of SRCH's dental programs and services with other corporate programs and services for the welfare of the SRCH's patients.
Performs, or ensures that, periodic evaluations of all Dental Department professional providers as directed by the policy of the corporation are completed in a timely manner.
Supervises, advises, counsels and disciplines all Dental Department professional providers in conjunction with the Chief Executive Officer of the corporation and approves leave status for Dental Department professional providers and ancillary staff.
Responsible for personal as well as Departmental full compliance with all applicable federal, state, local and center rules, regulations, protocols and procedures governing the practice of dentistry and the clinical provision of dental care as well as those relating to, but not limited to, personnel issues, work place safety, public health and confidentiality.
Performs all functions in full compliance with the center's and the Dental Department Exposure Control Plan including but not limited to the use of Personal Protective Equipment and Universal Precautions.
Participates in recruitment/retention activities of the corporation as necessary.
As directed by the Chief Executive Officer, performs other related and/or necessary tasks to achieve organizational and programmatic goals and objectives.
Responsible for operational and financial performance of clinical site.
REQUIRED QUALIFICATIONS:
California Dental License, NPI number and DEA registrations.
California Radiation Safety Certificate.
Current CPR (BLS) certifications.
ACLS preferred.
Minimum of five years clinical experience preferred.
Five years of administrative, management, QI, and budget development experience preferred.
SKILLS AND KNOWLEDGE:/p>
Requires a comprehensive knowledge of primary dental care in outpatient settings.
Knowledge of the principles and practice of modern dentistry as related to public health organizations and community health programs as well as current social and economic problems pertaining to public health and their impact on primary health care.
The Dental Director must be cognizant of the prevalent stressors and their impact on both the professional provider and the patient populations in the community health center primary care settings.
The individual in this position must also be aware of pressures, economic and other wise, from private, public and legislative arenas as they mold the climate in which public health agencies operate.
The Dental Director of SRCH must be able to creatively work with other health care professionals from a variety of disciplines to achieve maximal productivity and programmatic effectiveness while continuously promoting the growth and development of fellow professionals, exercising appropriate supervisory control and displaying good work judgment.
PHYSICAL REQUIREMENTS:
Use standard office equipment and access, input, and retrieve information from a computer. Use computer keyboard with manual and finger dexterity and wrist-finger speed sufficient to perform repetitive actions efficiently for extended periods of time.
Communicate effectively in person or via telephone in a manner which can be understood by those with whom the person is speaking, including a diverse population.
Give and follow verbal and written instructions with attention to detail and accuracy.
Perform complex mental functions and basic arithmetic functions; interpret complex laws, regulations, and policies; collect, interpret, and/or analyze complex data and information.
Vision: see details of objects at close range.
Coordinate multiple tasks simultaneously.
Reach forward, up, down, and to the side.
Sit or stand for minimum periods of one hour at a time and come and go from the work area repeatedly throughout the day.
Lift up to five (5) pounds.
TO APPLY: Submit your resume to Shannon Young in the Human Resources Department by email to shannony@srhealth.org, or by fax to 707-387-3126. Please reference Dental Director - 420 in the subject line or fax cover sheet.
See above
See above
See above