Director, Analytics and Reporting, County of Santa Clara, CA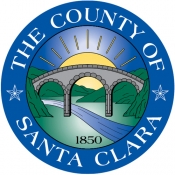 View the Website
County of Santa Clara
Director
County of Santa Clara, CA
August 10, 2019
County of Santa Clara
Director, Analytics and Reporting
$178,726 - $229,347 Annually DOE
The Director, Analytics and Reporting is an executive leadership position which will be responsible for strategy, data analysis functions that support quality and performance improvement projects, implementation of data capture and recording systems of the Behavioral Health Services Department (BHSD), in collaboration with the System of Care Directors and Quality Director. The Director shall develop, recommend, implement, translate and maintain BHSD data in accordance with the operational and financial requirements in order to provide actionable insights that improve system performance.
In addition, the incumbent will directly provide leadership to staff that support the data management, data analysis, State data reporting requirements, Federally mandated reporting requirements, managed care system access data, performance improvement data, and other data needs for BHSD.
A qualified candidate would typically possess a Bachelor's Degree in an analytic or technical field and five (5) to eight (8) years of increasingly responsible experience focused intensely in data modeling, data analytics and reporting in a complex health care environment; Two (2) years of which should include Epic. Experience and knowledge of Clarity, Reporting Workbench, Cogito DW, and Slicer/Dicer should is highly desirable.
For a complete job description and to apply, please go to: www.sccjobs.org/ExecRecruitment
Salary range is dependent upon qualifications and is coupled with generous benefits package.
It is anticipated that this recruitment will close, Friday, August 30, 2019
If you have any questions regarding this position, contact Alan Reed, Executive Services at (408) 299-5893.
See above
See above
See above