Deputy Director, Public Health Nursing Services, County of Santa Clara, CA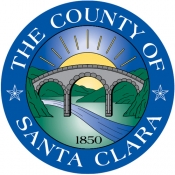 View the Website
County of Santa Clara
Deputy Director
County of Santa Clara, CA
August 10, 2019
County of Santa Clara
Deputy Director, Public Health Nursing Services
$182,329 - $223,969 Annually DOE
Under the direction of the Health Officer/Public Health Director, the Deputy Director, Public Health Nursing Services will be responsible for directing, planning, organizing, coordinating and evaluating the Maternal, Child and Family Health Branch programs and functions. The MCFH Branch is one of three content-rich branches in the Public Health Department, and currently includes both large direct service programs such as Women Infants and Children and California Children Services, as well as health education/advocacy/empowerment programs (Black Infant Health, Oral Health), and several public health nursing rich support programs (Nurse Family Partnership, Health Care Program for Children in Foster Care, Transition of Care program, and general public health home visiting). As Deputy Director, Public Health Nursing, the position also provides oversight for public health nursing practice for public health nurses working throughout the department.
The required knowledge and abilities would by acquired through the following education and experience requirements:
Possess a current Registered Nurse license issued by the state of California and must possess and maintain a valid California Public Health Nurse Certificate;
Graduation from an accredited Master's Degree program in Public Health Nursing, Nursing Administration, Health Administration or a related health field;
In addition to the above the knowledge and abilities will be obtained through a minimum of five (5) years' experience in public health nursing, three (3) years of which must have been in a supervisory or administrative capacity;
Possession of a valid California Driver's License prior to appointment and the ability to qualify for and maintain a County Drivers Permit.
For a complete job description and to apply, please go to: www.sccjobs.org/ExecRecruitment
Salary range is dependent upon qualifications and is coupled with generous benefits package.
It is anticipated that this recruitment will close, Saturday, August 31, 2019
If you have any questions regarding this position, contact (408) 299-5830.
See above
See above
See above