Vice President Nursing - Wenatchee Valley Hospital, Wenatchee, WA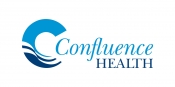 View the Website
Confluence Health
Senior Leadership
Wenatchee, WA
August 12, 2019
Vice President Nursing
Wenatchee Valley Hospital · Wenatchee Valley Hospital Administration Wenatchee, WA
Supervisory/Management
Full Time; Exempt, Day Shift, 80 HRS/PP
Req # 22190
Position Summary:
Provides leadership for all nursing staff at Wenatchee Valley Hospital and Clinics. Coordinates with all departments at WVH&C and across the health care system to delivery high quality care. Responsible for labor productivity standards, quality metrics and required accreditation practices. Works collaboratively with physicians, administration, colleagues and staff to achieve the goals of WVH&C and Confluence Health.
Essential Functions:
Strategic Planning & Leadership: Works with WVH&C Leadership team and other leaders across the organization to implement and maintain strategic plans and activities that meet and align with the needs and goals of WVH&C and CH. Keeps current with the latest emerging healthcare issues and brings those to the table in all relevant discussion forums & planning events.
Staff and Department Management: Directs the work of WVH&C nursing leaders and mentors as appropriate. Conducts performance evaluations and recommends increases, promotions and disciplinary actions. Develops departmental goals and plans designed to attain agreed upon goals. Develops policies and procedures affecting the department and audit procedures in order to determine need for change/modifications. Monitors and continually improve staff utilization throughout inpatient nursing departments. Hires, fires, and assists in the training of new employees.
Operations Management: Assists with planning of acquisition of capital, personnel and materials which are adequate to effectively and efficiently achieve nursing unit goals and objectives including the development and implementation of new services. Coordinates all operational activities in responsible departments to ensure that service levels are met or exceeded. Communicates priorities and interaction with all WVH&C users and other to ensure the timely achievement of operational requirements, as directed by the strategic plan. Coordinates and integrates activities with the nursing team and dyad partnerships.
Customer Service, Advisory/Communication: Provides proactive advice, counsel and services to management and employees. Prepares and presents performance measurements to Leadership. Participates in key WVH&C and health system meetings to improve communications and align service expectations with current plans. Works with departments to ensure that productivity measurement tools are being used, productivity improvement efforts are implemented, and the associated benefits realized. Provides the best possible customer service. Explains and communicates WVH&C and Health System philosophy, strategic goals, policies and standards to employees, medical staff, hospital administration and others across the the broader system of care in the region.
Projects: Manages projects as assigned and is responsible for successful completion within budget. Works with the Vice President of Facilities on facility planning, construction, and remodeling projects related to strategic needs.
Budgeting: Works with the CFO to develop and proactively manages budgets and business plans and monitors performance as necessary and appropriate. Approves expenditures against the budget. Responsible for budgets of new projects under administrative responsibilities. Works closely with the CFO to monitor financial performance and addresses variances. Establishes and maintains programs for systematic, continuous evaluation of and utilization of department resources.
Professional Development: Participates in professional development activities and maintains professional affiliations. Keeps abreast of developments in the field and arranges staff training programs to improve and/or enhance skills & techniques.

Works closely with WVH&C and CH managers and staff to ensure that effective teamwork and communication is always in place. Works to eliminate any walls and barriers throughout the health care system.
Establishes good collaborative working relationships with all physicians, administrators, managers & staff and strives to provide the highest value care, in a way which also maximizes the patient/family experience.
Demonstrate Standards of Behavior and adhere to the Code of Conduct in all aspects of job performance at all times.
Qualifications:
Required:
Must hold a valid Washington State Nursing License.
Bachelors Degree in Nursing, Healthcare Administration, Business, or related field
7 years management experience with 5 years senior level administrative experience. Internal Candidates: 6 years management experience with 3 years of senior level administrative experience at Confluence Health with completion of CHVS certification.
Ability to envision the future and develop strategic plans based upon those visions, and then to take those strategic plans which align with overall system strategic goals, and assist in translating them into realistic tactical plans.
Proven ability to direct and manage a professional staff of 15 people including supervisory level staff.
Demonstrated ability in building positive relationships.
High levels of problem solving ability in order to proactively determine problem areas and coordinate implementation of effective solutions.
Solid project management skills with an ability to coordinate a large number of concurrent projects.
A solid understanding of healthcare business information needs.
Excellent written & verbal communication skills, and outstanding customer service skills.
Must maintain primary residence in the Confluence Health service area.
Desired:
Masters Degree in Healthcare Administration, Business, or related field
Experience includes management experience in a healthcare setting involving both outpatient practice and inpatient management responsibilities.
Physical/Sensory Demands:
O = Occasional, represents 1 to 25% or up to 30 minutes in a 2 hour workday.
F = Frequent, represents 26 to 50% or up to 1 hour of a 2 hour workday.
C = Continuous, represents 51% to 100% or up to 2 hours of a 2 hour workday.
Physical/Sensory Demands For This Position:
Walking - F
Sitting/Standing - F
Reaching: Shoulder Height - Not specified
Reaching: Above shoulder height - F
Reaching: Below shoulder height - F
Climbing - F
Pulling/Pushing: 25 pounds or less - F
Pulling/Pushing: 25 pounds to 50 pounds - F
Pulling/Pushing: Over 50 pounds - Not specified
Lifting: 25 pounds or less - F
Lifting: 25 pounds to 50 pounds - F
Lifting: Over 50 pounds - Not specified
Carrying: 25 pounds or less - O
Carrying: 25 pounds to 50 pounds - O
Carrying: Over 50 pounds - O
Crawling/Kneeling - O
Bending/Stooping/Crouching - O
Twisting/Turning - O
Repetitive Movement - C
Working Conditions:
Works closely with others and alone. Hours can vary from a normal schedule. Demanding working conditions do exist. Required to immediately respond to mission critical issues impacting patient care operations.
Job Classification:
FLSA: Exempt
Hourly/Salary: Salaried
Physical Exposures for This Position:
Unprotected Heights - No
Heat - No
Cold - No
Mechanical Hazards - No
Hazardous Substances - No
Blood Borne Pathogens Exposure Potential - No
Lighting - No
Noise - No
Ionizing/Non-Ionizing Radiation - No
Infectious Diseases - No
Who We Are: Confluence Health is an integrated healthcare delivery system that includes two hospitals and more than 40 medical specialties, to provide comprehensive medical care in North Central Washington. With over 270 physicians and 150 advanced practice clinicians, Confluence Health is the major medical provider between Seattle and Spokane. Our goal is to deliver high-quality, safe, compassionate, and cost-effective care close to home. Staying on the leading edge of healthcare innovation is important, so we invest in technology--to provide better care for our patients and allow our providers to operate at the highest level. Our Mission: We are dedicated to improving our patients' health by providing safe, high-quality care in a compassionate and cost-effective manner. Our Vision: To become the highest value rural healthcare system in the nation that improves health, quality of life, and is a source of pride to those who work here.
See above
See above
See above