Licensed Clinical Social Worker, Fairbanks, AK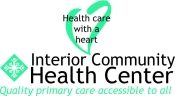 View the Website
Interior Community Health Center
LCSW
Fairbanks, AK
August 12, 2019
Licensed Clinical Social Worker
Behavioral Health – Fairbanks, Alaska
Position provides behavioral health services to an ethnically diverse patient population across the lifespan.
Minimum Qualifications:
Education
Master's in Social Work; licensure in State of Alaska as Licensed Clinical Social Worker.
Experience
Experience in delivering interdisciplinary services to medically underserved populations and cultural competency.
Essential Functions:
Provides risk assessments of behavioral health conditions (e.g. PHQ9, SBIRT, etc.) for purpose of advising primary care provider, referral to psychiatrist and/or other appropriate level of care.
Consults with primary care providers to improve patient functioning and health status.
Provides patient care within scope of services.
Leads individual behavioral health and health promotion interventions.
Coordinates care with center and community providers to ensure delivery of integrated comprehensive primary care services.
Participates in continuous quality improvement activities.
In conjunction with staff participates in revision of center's policies and procedures.
Remains current with standards of mental and behavioral health practice.
Complies with corporation's policies and procedures.
Utilize specialized office equipment.
Other duties as assigned by the Behavioral Health Director.
Knowledge, Skills and Abilities
Knowledge of methods of behavioral medicine and evidence-based treatments for medical, mental and behavioral health conditions.
Knowledge of the problems and dynamics in treating medically underserved populations.
Proficiency in computer skills.
Thorough knowledge of use of common office equipment (copier, fax, printer, etc.).
Excellent oral and written communication skills.
Ability to organize and prioritize tasks.
Ability to work under pressure and meet deadlines.
Strong analytical, attention to detail, and problem solving skills.
Ability to work as successful primary health care team member.
General hours: Monday - Friday, 10:00am - 7:00pm
See above
See above
See above