Primary Care Providers, Various locations in WA and, OR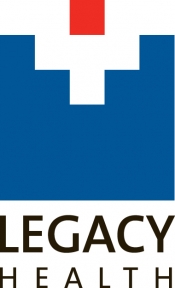 View the Website
Legacy Medical Group
Medical Staff
Various locations in WA and, OR
August 12, 2019
We have a very clear mission at Legacy: to make life better for our patients, our community and each other. We show it every day, in everything we do. At Legacy, we have a fundamental responsibility to improve the wellness of everyone we touch and empower people to live healthier lives. If you are interested in joining a team that is making a difference, we would like to talk with you.
Our clinics support the local communities by providing services to diverse patient populations. With more than 25 clinics across the Portland metro area and rural locations, Legacy is helping keep the Pacific Northwest healthy.
Legacy Medical Group is actively recruiting in the following areas:
St. Helens, OR - St. Helens Clinic
Sandy, OR - Firwood Clinic
Gresham, OR - Mount Hood Clinic
Portland, OR - Broadway Clinic
Woodburn, OR – Urgent Care
Our primary care providers are supported by individually assigned MAs as well as care teams that can include panel coordinators, social workers, RN case managers, behavioral health clinicians and pharmacy.
Some clinics qualify for Loan Forgiveness and Loan repayment Programs as well as Legacy Special Location stipend.
Provider compensation includes a competitive salary and benefit package, relocation allowance, loan repayment and a starting bonus. Providers in our rural clinics may qualify for National Health Service Corps loan repayment and special location pay. For consideration, please visit our website www.legacyhealth.org and apply.
AA/EOE/Veterans/Disabilities
See above
See above
See above