Human Resources Business Partner, Aspen, CO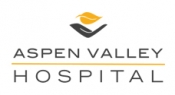 View the Website
Aspen Valley Hospital
Professional
Aspen, CO
August 13, 2019
Human Resources Business Partner
We have an Exciting Full Time opportunity with our Human Resources Team!
Our ideal candidate will have progressive professional experience in Human Resources with effective change management skills, high emotional intelligence skills, and the ability to maintain composure in stressfull situations.
This position is eligible for Medical, Dental, Vision, Paid Time Off, and Retirement Savings Benefits.
Job Overview:
The HR Business Partner (HRBP) will work closely with the CHRO in aligning business objectives with employees and management in designated business units. The positon serves as a consultant to designated business units on human resource-related issues. The HRBP acts as an employee champion and change agent. The role assesses and anticipates HR-related needs, communicating and working with the HR team to develop integrated solutions. The positon develops partnerships across the HR function to deliver value-added service to management and employees that reflects the business objectives of the organization. The HRBP maintains an effective level of business literacy about the hospital's financial position, strategic plan, and its culture.
Primary Scope of Responsibilities:
Training and Development: In collaboration with the CHRO and the HR Team, the HRBP will assess, plan and implement organizational-wide training and development program, including New Hire Orientation, required and as needed employee trainings, supervisor training, and ongoing leadership development. Work with designated management to implement individual development plans for staff and succession plans as needed. Identify learning opportunities for business units and individual leadership coaching needs. Participates in evaluation and monitoring of training programs to ensure success. Follows up to ensure training objectives are met.
Employee Relations: Assist Department Directors in problem resolution or performance counseling with employee issues. In conjunction with the CHRO, conducts thorough and objective investigations, and participation in mediation issues.
Performance Management: Collaborates with the CHRO on the annual Growth & Development process including coordination with hospital management and staff. Provides day-to-day performance management guidance to management (e.g., coaching, counseling, career development, disciplinary actions).
Management Consultation: Consults with designated management, providing HR guidance when appropriate. Analyzes trends and metrics in partnership with the CHRO to develop solutions, programs and policies.
Competencies/Compliance: Works with Recruitment Coordinator to ensure that all employee files are compliant with the Joint Commission HR standards.
Minimum Qualifications:
3-5 years prior HR experience required.
Ability to concentrate and show attention to detail.
Relatively high degree of analytical abilities.
Strong interpersonal skills required.
Ability to work independently.
Ability to read and communicate effectively in English.
Education/Certification Requirements:
BS in HR or related field preferred.
PHR within two years of hire date.
SPHR or additional HR related certification preferred.
See above
See above
See above