Revenue Cycle Director, County of Santa Clara, CA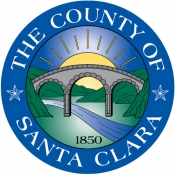 View the Website
County of Santa Clara - Santa Clara Valley Health and Hospital System
Director
County of Santa Clara, CA
August 15, 2019
County of Santa Clara
Revenue Cycle Director
$181,422 - $232,804 Annually DOE
The Revenue Cycle Director for the Santa Clara Valley Health and Hospital System is responsible for administering and coordinating the various revenue cycle functions such as patient access, charge capture, financial assistance/enrollment, cash posting/deposits and patient billing /collections, medical records/patient accounts. In addition, the Director shall also assist in proposing Health and Hospital System revenue cycle policies for submission to the SCVHHS-Chief Financial Officer.
The County of Santa Clara is seeking an experienced leader of excellent character and integrity who reflects the vision and shares the mission of the County. This will be reflected by excellent communication skills, strong administration capabilities, and ability to energize an organization to new levels of accomplishment. This is an exciting and challenging career opportunity for a highly qualified individual capable of providing effective leadership to a diverse staff and who has strong team building abilities. A creative, innovative thinker who can inspire change and create positive, "can do" mentality would be ideal.
The required knowledge and abilities would typically be acquired through education and experience equivalent to a Bachelor's degree with major work in Business or Public administration or a related field and a minimum of five (5) years managing a patient business services department. Certification from The Health Care Finance Management Association in revenue cycle or patient accounting preferred.
For a complete job description and to apply, please go to: http://www.sccjobs.org/ExecRecruitment
Salary range is dependent upon qualifications and is coupled with generous benefits package.
It is anticipated that this recruitment will remain open until position is filled.
If you have any questions regarding this position, contact
Patricia Carrillo
, Executive Services at
(408) 299-5897
. EOE
See above
See above
See above