Clinical Manager - Progressive Care Unit, Wenatchee, WA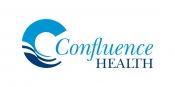 View the Website
Confluence Health
Manager
Wenatchee, WA
August 29, 2019
Confluence Health in Wenatchee, WA is growing!
Confluence Health is hiring a full-time RN Clinical Manager for our Progressive Care Unit at Central Washington Hospital!
Confluence Health offers:
Competitive salary
Relocation allowance
Comprehensive benefits package and much more!
Confluence Health is an integrated healthcare delivery system with two hospitals, multi-specialty care in 30+ service lines and primary care in 11 communities across north central Washington State. Our 270 physicians and 130 advanced practice clinicians serve an area of approximately 12,000 square miles and cover nearly every corner of this region through specialty outreach.
Our Mission: We are dedicated to improving our patients' health by providing safe, high-quality care in a compassionate and cost effective manner.
Our Setting and Lifestyle: We are located in the heart of Washington State and just 2.5 hours east of Seattle. Our region offers a diverse array of recreational opportunities in breathtaking landscapes, from alpine country to the high desert, orchards to vineyards, cross country skiing to fly fishing and everything in between. Cycling, mountain biking, rafting, hiking; it is all right here. The region also offers a family friendly environment with excellent schools and cultural and art activities for the entire family.
Position Summary:
Under the direction of and in collaboration with the Department Director, this position is accountable for promoting high quality patient care through efficient and effective management of a defined area. Will assume twenty-four (24) hour responsibility for department operations; planning, organizing and directing unit activity. Will ensure adequate staffing in a fiscally responsible manner.
Essential Functions:
Promotes a professional, team-based environment throughout department and with all other departments within Confluence Health. Serves as a consultant, mentor and role model to staff.
Collaborates with Charge Nurses and staff on all shifts to ensure delivery of high-quality patient care.
Collaborates with physician staff on patient care and operational issues. Provides support to physician staff to enhance quality of patient care.
Preforms Leadership round within the unit to evaluate care provided and patient satisfaction.
Responsible for patient and environmental safety and ensures correction, if necessary.
Proactively identifies staffing levels according to defined position specifications to ensure appropriate staffing effectiveness and established standards. Ensures department schedule is completed per contract guidelines and meets core staffing needs.
Establishes and monitors service and performance standards for departmental functions. Designs, directs and implements actions to continuously improve quality.
Participates/implements improvement projects focused on achievement of annual goals and CHVS initiatives, ensure implementation of and adherence to improvement changes
Participates in patient and employee satisfaction monitoring and improvement processes.
Ensures payroll is complete and accurate. Assists the Department Director in development and monitoring of operating and capital budget and assists with variance analysis if applicable. Will act as an active member of the management team to support the patient care delivery model, standards of nursing practice, legal regulations, and hospital policies.
In collaboration with Director; Develops and implements unit goals that support the hospitals strategic goals, programs, policies and procedures that guide and support the provision of service and recognized Nursing Standards of Practice.
Assists Department Director in ensuring all accreditation standards are met on an on-going basis.
Responsible for hiring, supervision and performance evaluation of licensed and unlicensed staff in collaboration with Department Director.
Assists Department Director with on-going counseling and progressive discipline ensuring compliance with hospital policies and collective bargaining agreements.
Completes CHVS training within designated time after hire and utilizes to lead unit improvements.
Adheres to Confluence Health and Central Washington Hospital/Wenatchee Valley Hospital policies and unit standards as applicable.
Required to maintain active Basic Life Support (CPR) certification.
Other duties as assigned
Qualifications:
Required:
Graduate of an accredited school of nursing.
BSN or Bachelor's Degree in Healthcare related field.
Two years relevant leadership experience.
Active or Interim Washington State Registered Nurse License, required by start date.
Must possess basic computer skills related to Windows navigation, mouse usage, keyboarding, email communication and password management.
Must maintain primary residence in the Confluence Health service area
Desired:
Link to Apply:
https://pm.healthcaresource.com/cs/confluencehealth/#/job/9258
For further information, please contact Rachel Madson.
Rachel.madson@confluencehealth.org
509-436-6860
See above
See above
See above