Assistant Director, Radiology and Cardiology, Seattle, WA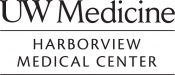 View the Website
Harborview Medical Center
Assistant Director
Seattle, WA
August 29, 2019
Harborview Medical Center
Seattle, WA
Assistant Director, Radiology and Cardiology.
SUMMARY: Under the oversight of the Director, and partnership with the Chiefs of Cardiology and Radiology, the Assistant Director will provide leadership, coordination, and education for the implementation of Cardiology and Interventional Radiology patient safety practices across the medical center in order to improve the quality and safety of patient care. The Assistant Director is responsible and accountable for daily operations of the Cardiology Clinic, Angiography/Cardiac Cath Lab, and the Echo Lab. Additionally, the Assistant Director will oversee the Diagnostic Nursing Support area. The Assistant Director will support the advancement of healthcare practices across the medical center through collaboration with PCS, SEICS, AACS, Patient Safety, and the Medical Staff. Under the oversight of the Director, the Assistant Director will oversee the Cardiology Diagnostics Departmental cost centers, the Angiography cost center, the Diagnostic Nursing cost center & all staff associated with those cost centers to assure alliance with and adherence to the organization's mission, vision, values, strategic goals, and business strategies.
Emphasizing service excellence, patient safety, staff safety, and organizational integration, the Assistant Director provides leadership and resources that promote the following:
Effective managing, developing, and evaluating the competence and satisfaction of assigned workforce
Effective operational problem solving and communication at all levels
Effective interdisciplinary and interdepartmental collaboration and service coordination
Effective evaluation of departmental practices and process improvement
Effective planning and evaluation of space, resources, numbers and skills of staff to fulfill mission.
Requirements include:
Five years' recent experience as a registered nurse working in the Cardiology service line.
License to practice as a registered nurse.
Experience in a leadership role.
Bachelor's degree required; Master's in Nursing, Business Administration, Health Administration, Doctorate of Nursing Practice, or similar degree preferred.
Active membership in a professional organization with specialty certification preferred.
As the region's only Level I Trauma center, Harborview Medical Center (HMC) is well known for innovations and excellence in trauma care and its centers of emphasis: Trauma, Burn, Neurosciences, AIDS/STD, Center for Advanced Reconstruction and Rehabilitation (CARER), and mentally-and medically- vulnerable populations. In addition to the centers of emphasis, HMC serves a mission population for King County. Harborview employees are committed to the vital role the institution plays in the immediate community, as well as the entire Northwest region. HMC is owned by King County and managed by the University of Washington (UW) and serves as a training site for UW's School of Medicine. The UW is proud to be one of the nation's premier educational and research institutions. Our people are the most important asset in our pursuit of achieving excellence in education, research, and community service. Our staff not only enjoys outstanding benefits and professional growth opportunities, but also an environment noted for diversity, community involvement, intellectual excitement, artistic pursuits, and natural beauty.
Please apply via www.uw.edu/jobs to req # 170150.
See above
See above
See above