Senior Attorney, Seattle, WA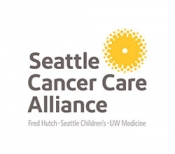 View the Website
Seattle Cancer Care Alliance
Senior Leadership
Seattle, WA
September 3, 2019
The Senior Attorney position is responsible, under the guidance of the General Counsel, for providing general legal services to Seattle Cancer Care Alliance ("SCCA"), and for specific projects as assigned. The Senior Attorney exercises independence in performing assigned duties and responsibilities. The Senior Attorney strives to carry out the essential position accountabilities in a timely manner in response to client needs.
The Senior Attorney provides legal advice, consultation, and policy analysis and interpretations of numerous areas of law and policy and conducts research and analysis to provide policy recommendations. The Senior Attorney prepares written opinions and guidance for the executive management teams and other internal clients and drafts and reviews contracts for the organization. The Senior Attorney keeps informed of opinions, orders, decisions and developments relating to hospital and physician legal requirements, and other matters of interest. The Senior Attorney may be assigned responsibility for supervising of non-attorney Senior and/or administrative duties within the Department of Legal Affairs.
Education: The position requires a Doctor of Jurisprudence degree from an accredited law school, or the equivalent. Admission to Washington State Bar is required for continued employment.
Experience: Position requires relevant health care law experience, including knowledge of regulatory issues such as fraud and abuse and Stark. Demonstrated writing skills. Ability to navigate ambiguity, and work independently.
Please apply on our careers page: https://careers-scca.icims.com/jobs/14224/senior-attorney/job
See above
See above
See above