Manager of Quality Measurement, Fairfield, CA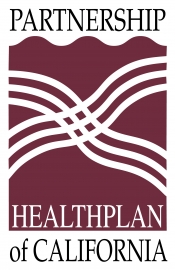 View the Website
Partnership HealthPlan of California
Manager
Fairfield, CA
September 9, 2019
Manager of Quality Measurement
Job Locations US-CA-Fairfield
Job ID 2019-1586
Category Health Services
Overview
The Manager of Quality Measurement, Healthcare Effectiveness Data Information Set (HEDIS) is responsible for managing key quality measurement and improvement programs within the Quality and Performance Improvement Department. These include managing the HEDIS project, which provides a mechanism for measuring health plan performance across a set of clinical and service measures, as well as, quality improvement projects that focus on improving performance in the various quality measures. Measure sets include DHCS's Managed Care Accountability Set (MCAS), NCQA Accreditation HEDIS quality measure set, and Consumer Assessment of Healthcare Providers and Systems (CAHPS) survey. The MCAS measurement set is inclusive of quality measures with defined specifications developed by the National Committee of Quality Assurance (NCQA) and Non-NCQA measures with their own measure stewards and specifications.
Responsibilities
Manages PHC's HEDIS Project:
Ensures that the project is implemented efficiently, new ideas are tested, and performance related to administrative and medical record data collection processes continue to improve year over year;
Manages the full-scope of the HEDIS annual reporting audit and is the point person for all audit related communication to both internal and external key stakeholders and regulatory agencies
Manages both the administrative data management and medical record retrieval processes to report regional, county level and provider level data where appropriate;
Participates and collaborates within the Quality Department and cross departmentally on supporting data integration into PHC's tableau based platform which is a visualization/analytics tool supporting monthly monitoring of performance at the regional, county and provider level
Oversees/Leads the development of the HEDIS work plan, staffing plan, and manages all HEDIS and CAHPS related vendors;
Provides leadership to the HEDIS team by training them on developing, implementing and evaluating work plans and building expertise across all quality measures required to report; in addition to having strong project management skills;
Manages vendor relationships from setting up contracts to ensuring activities are complete and meet required service level agreements;
Oversees/Leads the hiring of permanent and temporary staff to implement the HEDIS project plan-wide;
Tracks changes in HEDIS and CAHPS reporting requirements as a result of DHCS determinations, NCQA requirements, or other regulatory needs.
Maintains working knowledge of HEDIS technical specifications and industry best practices related to HEDIS data collection and reporting
Works collaboratively with our Northern Region Quality Department staff to define and support regional functions and activities
Annually supports developing Org-Wide and Department level goals related to HEDIS, as well as, on-going monitoring of progress related to set targets
Manages the HEDIS and CAHPS reporting budget;
Presents HEDIS results and recommendations for improvement to internal and external key stakeholders, executive leadership and QI Committee and Consortia groups
Serves as a member of the QI Department and Health Services Leadership Teams:
Supports QI Department leadership in budget management, staffing decisions, and strategic and operational planning Collaborates with department leadership team to ensure alignment of efforts across the department. Helps develop and manage communication feedback loop so outcomes related to HEDIS measurement reporting inform performance improvement activities
Collaborates with leadership and regional staff in the regional offices, CMO, and Associate Medical Director for Quality
Attends Health Services Management Team meetings and stays informed of critical work across Health Services Department
Participates in PHC's plan-wide leadership goal structure
Leads a high performing team:
Supports the development of the HEDIS team by establishing clear goals, expectations, and metrics to ensure staff are continually motivated and support meeting department goals and
Other duties as assigned
Qualifications
Education and Experience
Bachelor's degree is required. At least four (4) years of experience in project management related to healthcare. Prior supervision of staff is required.
Special Skills, Licenses and Certifications
Strong written and oral communication skills. Strong organization skills to work on multiple projects simultaneously within established time frames. Valid California driver's license and proof of current automobile insurance are required to operate a vehicle and travel for company business.
Performance Based Competencies
Ability to plan, implement, and report on quality management projects. Strong background in using process improvement methodologies such as the Model for Improvement and Lean.
Work Environment And Physical Demands
More than 50% of work time is spent in front of a computer monitor. When necessary, the ability to lift, carry, or move manuals and reports, weighing up to 25 lbs. Must be able to work in a fast paced environment and maintain courtesy and composure when dealing with internal and external customers. Ability to function effectively with frequent interruptions and direction from multiple team members.
All HealthPlan employees are expected to:
Provide the highest possible level of service to clients;
Promote teamwork and cooperative effort among employees;
Maintain safe practices; and
Abide by the HealthPlan's policies and procedures as they may from time to time be updated.
IMPORTANT DISCLAIMER NOTICE
The job duties, elements, responsibilities, skills, functions, experience, educational factors and the requirements and conditions listed in this job description are representative only and not exhaustive of the tasks that an employee may be required to perform. The employer reserves the right to revise this job description at any time and to require employees to perform other tasks as circumstances or conditions of its business, competitive considerations, or work environment change.
See above
See above
See above