Pharmacy Tech, Othello, WA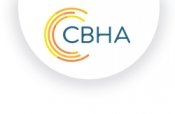 View the Website
Columbia Basin Health Association
Professional
Othello, WA
September 10, 2019

Pharmacy Tech
Overview
Under the immediate supervision of a licensed pharmacist, responsible for customer service and pharmacist support as directed by the Pharmacy Business Manager.
Responsibilities
Responsible for data entry to ensure efficient workflow processes and in accordance with Pharmacist quality standards.
Responsible for filling
Responsible for billing each prescription according to insurance claim standards.
Responsible for assuming assistant duties as required
Responsible for other duties as assigned.
Promotes a positive work culture and upholds clinic policies and procedures, including the WE CARE Standards of Behavior.
Must uphold confidentiality at all times in regards to CBHA activities, reports, financials, patient health information and other proprietary information specific to CBHA.
Qualifications
Professional and Technical Knowledge:
Possesses a basic level of written and verbal communication skills, computational and computer skills and mathematical knowledge typically acquired through completion of a pharmacy technician program
Possesses thorough knowledge of pharmacy laws and regulations in the State of Washington
License and Certification:
Possess an active Pharmacy Technician License from the State of Washington.
Technical Skills:
Demonstrates proficiency in pharmacy management systems.
Demonstrates proficiency in point of sale systems.
Ability to effectively utilize and navigate Electronic Medical Record systems.
Ability to prepare basic correspondence and simple reports in Microsoft Word.
Ability to use Microsoft Excel to create tables and simple displays of information.
Ability to create basic presentations in Microsoft Power Point.
See above
See above
See above