Financial Controller, Othello, WA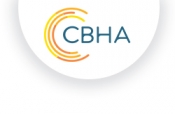 View the Website
Columbia Basin Health Association
Finance
Othello, WA
September 10, 2019

Financial Controller
Job Locations US-WA-Othello
ID 2019-1192
# of Openings 1
Department 865
Type Regular Full-Time
Overview
Responsible for the Accounting Department staff, ensuring all financial information collected in the general ledger is accurate and complete. Prepares financial statements in accordance with GAAP, annual Medicaid and Medicare cost reports, annual UDS report, and the organization's annual budget.
At Columbia Basin Health Association (CBHA) we never have to wonder whether the work we do is worthwhile. Each day we see victories and successes, big and small, in the lives of people who count on us.
Partner with Columbia Basin Health Association (CBHA) for a rewarding career. Your dream to promote health and wellness, work with passionate people, and feel accomplished for doing important work while earning a reasonable paycheck is possible with us. Be a part of a healthcare movement as you grow your career. The size and culture of the organization provides an opportunity to work closely with leadership, lead initiatives, and see the results of your hard work. You ability to make an impact is limited only by your passion and creativity.
Responsibilities
Responsible for fiscal management
Responsible for financial reporting
Responsible for supervising the Accounting Department
Responsible for the organizational general ledger
Responsible for the Purchasing Department function
Other duties assigned
Promotes a positive work culture and upholds clinic policies and procedures, including the WE CARE standards of Behavior.
Must uphold confidentiality at all times in regards to CBHA activities, reports, financials, patient health information and other proprietary information specific to CBHA.
Qualifications
Professional and Technical Knowledge:
Possesses knowledge and training in the field of Business Administration at the equivalent of a Bachelor's Degree with emphasis in Finance or Accounting.
Possesses familiarity with the processes and operations performed in an Accounting Department with general ledger knowledge.
Possesses knowledge and training with established accounting standards and procedures.
Technical Skills:
Ability to prepare basic correspondence and simple reports with Microsoft Word.
Ability to use clerical and numerical skills in preparing documents from raw data.
Possesses the ability to prepare and interpret financial and statistical reports.
Ability to create basic presentations in Microsoft PowerPoint.
Proficient with general ledger accounting systems.
Communication Skills:
Job duties require the effective communication of information during informal and formal verbal presentations.
Job duties require the effective communication of information in written (including electronic) correspondence.
Communicates complex concepts in a clear effective manner for a general audience.
See above
See above
See above