Denials Specialist, Ellensburg, WA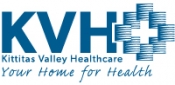 View the Website
Kittitas Valley Healthcare
Professional
Ellensburg, WA
September 19, 2019
Denials Specialist - Full Time
1506 Radio Rd, Ellensburg, WA 98926, USA
Full-time
Company Description
KVH is an integrated healthcare delivery system that includes 24-hour emergency care, inpatient, and outpatient hospital services through KVH Hospital. Clinics and services provided include family medicine, internal medicine, a geriatric nurse practitioner program, home health and hospice, physical therapy, orthopedics, general surgery, pediatrics, women's health, and urgent care.
Kittitas Valley Healthcare expects all employees to uphold our Vision & Mission. The KVH Vision, Mission & Guiding Principles can be found at http://www.kvhealthcare.org/mission-and-vision.
Job Description
Responsible for timely and accurate resolution of denied insurance claims. The Denial Specialist will review all pertinent information such as insurance carrier explanation of benefits, insurance carrier denial letters and electronic remits to ensure denials are worked in a timely manner and appeals for the denied claims are submitted appropriately. The Denial Specialist will use payer guidelines, communication from coding staff and edit tools to determine the appropriate steps to take to resolve the outstanding denied insurance claims.
Qualifications
What is required...
High School Diploma or GED
Two years related healthcare Revenue Cycle experience
Knowledge of healthcare insurance billing and reimbursement procedures
What is preferred...
Certified coder
Denials-focused Revenue Cycle experience
Additional Information
Wage: Wage range starts at $18.12/hour. Actual wage will be based on years' of applicable experience.
FTE: 1.0 = 40 hours/week
Shift: Monday - Friday; 8:00a - 4:30p
Benefits: This position is benefits eligible.
See above
See above
See above