Senior Medical Director, South San Francisco, CA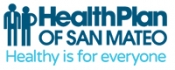 View the Website
Health Plan of San Mateo
Medical Director
South San Francisco, CA
September 21, 2019
Senior Medical Director
The Health Plan of San Mateo (HPSM) is a local non-profit health care plan that offers health coverage and a provider network to San Mateo County's underinsured population. We are a community-based health plan with a vision that Healthy is for Everyone – and we fight to make that possible. By partnering with providers and community organizations, we are able to advocate for the health of our members and meet the highest standards for quality of care.
The Senior Medical Director is responsible for providing medical leadership by driving key population health management initiatives in assigned areas of HPSM's health services department. This may include utilization management, care coordination and the design and execution of quality activities. Areas of focus include complex case management and children with special needs.
Essential Duties
Supervise and lead Medical Directors in the optimization of program and operations improvement efforts by ensuring that priority initiatives are successfully integrated and implemented including, but not limited to, medical policies and procedures, provider credentialing standards, and relevant regulatory requirements.
Accomplish staff results by communicating job expectations; planning, monitoring, and appraising job results; coaching, counseling, and implementing corrective action steps when necessary; developing, coordinating, and enforcing systems, policies, procedures, and productivity standards. Complete performance evaluations in a timely manner.
Ensure that programs support strategic initiatives including utilization, quality targets and effectiveness.
Identify medical service issues that have an impact on plan benefits and their administration, develop action plans and monitor results.
Lead in the design of quality improvement studies, plans and efforts. Identify and analyze quality issues and trends; make recommendations based on findings; ensure that agreed upon changes are developed and successfully implemented.
Provide clinical input for specific programs as appropriate including recommendations for care plans.
Work collaboratively with the Pharmacy team on clinical appropriateness of medication utilization,
Direct and interpret data based utilization analysis, including cost trending in key areas.
Support and collaborate with Medical Directors to conduct clinical reviews and make UM decisions for prior, concurrent (hospital/ skilled nursing facility) and retro authorizations, and appeals; approves/denies or offers medical alternatives according to medical review criteria; willingness to outreach to providers by phone and in person as needed; develops UM policies and procedures in coordination with Health Services staff.
Evaluate member requests for administrative membership categories.
Evaluate physician requests for member reassignment.
Participate in the HPSM grievance and appeals policy as necessary.
Establishes and maintains working relationships with providers, provider organizations and other stakeholders that support contracting, provider relations, marketing and other organizational goals and objectives
Develop and enhance professional medical community relationships including communications with similar Health Plan organizations.
Chair and/or participate in various committees as requested.
Serve as liaison for network physicians who have questions, suggestions, feedback and complaints.
Requirements
Valid and unrestricted license as a medical doctor (M.D.) by the Medical Board of California.
Board Certification in Internal Medicine or a comparable specialty recognized by the American Board of Medical Specialties preferred.
Valid California Driver's License, transportation, and automobile liability insurance in limits acceptable to HPSM
Minimum of five (5) years of experience working in medical programs administration with at least two (2) in a management role
Experience with and knowledge of Medi-Cal and Medicare programs.
Experience working with systematic quality assurance and improvement programs preferred.
Compensation & Benefits
Benefits Information: HPSM offers a competitive salary and excellent benefits package including: HPSM paid premiums for employee's coverage in the medical HMO or PPO plans. Employee pays a small portion (5%) of the dependent premiums for medical and dental benefits. Additional HPSM benefits include fully paid vision, life, AD&D, and LTD insurance; retirement plan (10% of salary for compensation/HPSM paid); generous holiday, vacation and sick pay; tuition reimbursement ; wellness program including onsite fitness center.
How to Apply
Application Process: To apply, submit a resume and cover letter with salary expectations to: Health Plan of San Mateo, Human Resources Department, 801 Gateway Blvd., Suite 100, South San Francisco, CA 94080 or via email: careers@hpsm.org or via fax: (650) 616-8039. File by: Continuous until filled. The Health Plan of San Mateo is proud to be an Equal Opportunity Employer and encourages minority candidates of all backgrounds to apply.
Submissions without a Cover Letter and Salary Expectations may not be considered.
See above
See above
See above