Care Coordination Case Manager, South San Francisco, CA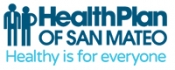 View the Website
Health Plan of San Mateo
Case Manager
South San Francisco, CA
September 21, 2019
CARE COORDINATION CASE MANAGER
The Health Plan of San Mateo (HPSM), a managed care health plan, seeks a full time Care Coordination Case Manager. The Care Coordination Nurse Case Manager will provide complex case management and care coordination services to all health plan members with highly complex medical, psychosocial and behavioral conditions where advocacy and coordination are required to help the member reach optimum functional level and autonomy. This position will be working closely with a team comprised of Medical Directors, Care Coordination Technicians, Concurrent Review Nurses, Care Transition Coaches, and Utilization Management/Prior Authorization staff in delivering care coordination. Externally, the Care Coordination Nurse Case Manager will work closely with HPSM's special programs, community partners and providers to make referrals for care and resources and coordinate across the care spectrum. The goal of the Complex Case Management program is to improve the members' quality of life and assure cost-effective outcomes by utilizing all available and appropriate resources.
The essential duties and responsibilities will include the following:
With a clear understanding of the complete member care continuum, perform the primary functions of assessment, planning, facilitation and advocacy through collaboration with the member and other health care resources involved in the member's care.
Applying continuous process improvement principles by pro-actively communicating improvement opportunities to supervisor.
Understand daily operational reporting that reflects on work efficiencies and outcomes.
Ensure seamless handoff between different units to integrate services both clinical and logistical.
Participate in the ongoing process of identifying health plan members who are most at-risk for poor health outcomes and in need of care management services through risk stratification and assessments.
Work cross-functionally with a base level of understanding of Utilization Management/Prior Authorization, Inpatient Concurrent Review, and Care Transitions.
Promote the member's right to self-determination as it relates to the ethical principle of autonomy, including the client/family's right to make informed choices that may not promote the best outcomes, as determined by the healthcare team. Assesses member's health behaviors, cultural influences and member's belief/value system.
Carry a case load of members individually and co-manage these with the Care Coordination Technician.
Develop multidisciplinary care plan with the input of member, primary care physician and other members of the care to address member identified problems using evidenced-based goals and interventions.
Communicate with member, providers, community partners and resources as appropriate to support implementation and evaluation of the plan of care.
Work collaboratively with plan providers, particularly, the member's PCP and specialists to provide highly coordinated care.
Make referrals to various HPSM departments, community based organizations and governmental agencies when health and/or psychosocial condition(s) indicate need for appropriate referrals.
Promotes clear communication amongst the care team and treating providers by ensuring awareness regarding member care plans.
Use critical thinking and clinical knowledge to support the member throughout the healthcare process and collaborates with medical directors to provide relevant case-based clinical input.
Demonstrates current knowledge of healthcare service trends.
Comply with the organization's Code of Conduct, all regulatory and contractual requirements, organizational policies, procedures, and internal controls.
Maintain case management records using industry and plan defined documentation standards.
Strengthen external service linkages and critical coordination partnerships through pro-active problem solving, critical thinking, and consistent accountability.
Work with external partner agencies to address and support member specific needs.
Provides SME and clinical support to Care and Transition Coordination team members and community programs such as WPC, CCSP, Recuperative Care and other programs as assigned.
Supports discharge (DC) planning activities and care transitions for medically complex cases in his or her assigned panel/case load.
Other duties as assigned.
Requirements
Education and Experience: Bachelor or Associates degree in nursing. Minimum five + years (5+) clinical nursing experience. Three plus (3+) years managed care experience preferred.
License:
Current California license as a Registered Nurse or Licensed Vocational Nurse. PHN preferred.
Certification:
Certification as Certified Case Manager (CCM) preferred or in the process of completing certification when eligible based on CCM application requirements. If certified as a CCM, maintain CCM certification through continuing competence and education appropriate to case management scope of practice
Knowledge of: Personal computers and proficiency in Microsoft Office Suite applications, including Outlook, Word, Excel, Access and PowerPoint. Case management principles and practices. Medicare and Medi-Cal programs and benefits. In depth understanding of San Mateo County community resources preferred but not required. Extensive knowledge of evidenced based clinical practice guidelines for elderly and disabled population as well as chronic conditions, including behavioral health. Strong analytical and problem-solving skills. Strong clinical documentation skills, independent problem identification and resolution skills. Possesses cultural awareness to work effectively, respectfully, and sensitively within a member's cultural Context.
Ability to: Collaborate and partner with others. Work as part of a team and support team decisions. Communicate effectively, both verbally and in writing. Adapt to changes in requirements/priorities for daily and specialized tasks. Work efficiently with people in varying positions. Gain consensus on resolution of problems. Work independently, with limited supervision; problem solve independently. Provide excellent customer service.
Compensation and Benefits
Starting Compensation Range: - Depending on Experience
Benefits Information: Excellent benefits package offered, including HPSM paid premiums for employee's Medical, Dental and Vision coverage. Employee pays a small portion of the dependent premiums (5%) for medical and dental benefits. Additional HPSM benefits include fully paid life, AD&D, and LTD insurance; retirement plan (HPSM contributes equivalent of 10% of annual compensation); holiday and vacation pay; tuition reimbursement plan; onsite fitness center and more.
How to Apply
Application Process: To apply, submit a resume and cover letter with salary expectations to: Health Plan of San Mateo, Human Resources Department, 801 Gateway Blvd., Suite 100, South San Francisco, CA 94080 or via email: careers@hpsm.org or via fax: (650) 616-8039. File by: Continuous until filled. The Health Plan of San Mateo is proud to be an Equal Opportunity Employer and encourages minority candidates of all backgrounds to apply.
Submissions without a Cover Letter and Salary Expectations may not be considered.
See above
See above
See above