Program Manager, Integrated Services, South San Francisco, CA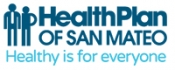 View the Website
Health Plan of San Mateo
Manager
South San Francisco, CA
September 21, 2019
PROGRAM MANAGER, INTEGRATED SERVICES
The Health Plan of San Mateo (HPSM), a managed care health plan, seeks a full time Program Manager, Integrated Services who will be responsible for program development, integration and execution in support of departmental processes, operations and administrative efficiency. Provide operational support and relationship management for ongoing contracted, vendor delivered social determinant and integrated services programs with a focus on quality, accessibility, sustainability, and integration within HPSM.
The essential duties and responsibilities will include the following:
Manage Social Determinants of Health (SDOH) programs from initiation through delivery and monitor for continuous improvement.
Provide input into designing strategies for alignment with functional unit goals and objectives.
Develop methods, techniques and evaluation criterion for obtaining results.
Plan, execute and evaluate program initiatives to improve performance. Deliver results to a wide range of audiences.
Participate cross-functionally in business planning to support HPSM initiatives with a focus on member/population care and financial sustainability.
Provide guidance and leadership on existing social determinants programming and drive integration of existing programming into HPSM operations.
Serve as the subject matter expert on social determinant programming.
Educate and work with external partners and participating practices as needed to identify innovation opportunities and adopt improvement actions.
Trouble shoot both internal and external issues.
Serve as primary point person and relationship liaison with external partners and vendors.
Serve as primary liaison between HS and PS departments.
Evaluate effectiveness and reliability of existing processes and procedures in an effort to identify areas for improvement.
Utilize robust key performance indicator dashboards to reflect impact of programs.
Apply basic tools and effectively package program efforts for communication to internal and external stakeholders.
Manage without authority by pro-actively connecting owners to deliverables while meeting deadlines.
Appropriately escalate concerns to supervisor while holding stakeholders accountable.
Engage in critical thinking and creative problem, appropriately pivoting program priorities to meet business needs.
Continuously align program goals with departmental and enterprise-wide goals.
Perform other duties as assigned
Requirements
Education and Experience:
Bachelor's Degree in Business Administration, Public Health, Health Care Management, or Public Policy required. MBA, MPH or MPP preferred. Minimum three (3) years of managed care experience preferably with Medicare/Medi-Cal experience. Experience with quality improvement/process improvement techniques required. Previous project/program management experience required.
Knowledge of:
Personal computers and proficiency in Microsoft Office Suite applications, including Outlook, Word, Excel, Access and PowerPoint. Relationship Building and Interpersonal Skills. Financial/Quantitative Acumen. Change management, process improvement and redesign. Organizational behavior skills with a focus on driving for results. Project management, program evaluation and consulting skills. Knowledge of accrediting/regulatory body requirements.
Ability to:
Work cooperatively with others. Work as part of a team and support team decisions. Communicate effectively, both verbally and in writing. Adapt to changes in requirements/priorities for daily and specialized tasks Think critically and make informed decisions.
Compensation and Benefits
Starting Compensation Range: - Depending on Experience
Benefits Information: Excellent benefits package offered, including HPSM paid premiums for employee's Medical, Dental and Vision coverage. Employee pays a small portion of the dependent premiums (5%) for medical and dental benefits. Additional HPSM benefits include fully paid life, AD&D, and LTD insurance; retirement plan (HPSM contributes equivalent of 10% of annual compensation); holiday and vacation pay; tuition reimbursement plan; onsite fitness center and more.
How to Apply
Application Process: To apply, submit a resume and cover letter with salary expectations to: Health Plan of San Mateo, Human Resources Department, 801 Gateway Blvd., Suite 100, South San Francisco, CA 94080 or via email: careers@hpsm.org or via fax: (650) 616-8039. File by: Continuous until filled. The Health Plan of San Mateo is proud to be an Equal Opportunity Employer and encourages minority candidates of all backgrounds to apply.
Submissions without a Cover Letter and Salary Expectations may not be considered.
See above
See above
See above