Assistant Administrator Surgical Services, Seattle, WA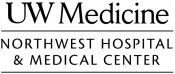 View the Website
UW Medicine - Northwest Hospital and Medical Center
Assistant Administrator
Seattle, WA
September 24, 2019
Assistant Administrator Surgical Srvcs
ID 2019-9861
Type Full Time
Department 7060 OR: Surgical Admin
FTE 1.00
Shift 1st, Days
Job Location US-WA-Seattle
New Grads? No
Overview
Join our award-winning team at UW Medicine - Northwest Hospital & Medical Center. We're proud of the acclaim we've received for our excellence in patient care and safety. Among the local, regional and national recognition we've received are:
The Distinguished Hospital for Clinical Excellence Award
The Emergency Medicine Excellence Award
This is the second consecutive year Northwest Hospital has achieved both the Spine Surgery Excellence Award and a ranking among the top 10 percent in the nation for spine surgery.
The Stroke Care Excellence Award
Winner of the Health Grades Distinguished Hospital Award for Patient Safety for the last three years in a row, we're also one of the safest places to get care – among the top 5% in the country.
UW Medicine includes Harborview Medical Center, UW Medical Center, Northwest Hospital & Medical Center, Valley Medical Center, UW Neighborhood Clinics, UW Physicians, UW School of Medicine and Airlift Northwest.
Northwest Hospital & Medical Center is a full-service, non-profit community hospital, offering comprehensive medical, surgical and therapeutic services. With 281 beds, more than 1900 employees and a world-class medical staff, we provide innovative, technologically advanced care on a patient-friendly, easy-access campus just north of Seattle.
Our staff not only enjoys outstanding benefits and professional growth opportunities, but also an environment noted for diversity, community involvement, intellectual excitement, artistic pursuits, and natural beauty.
As a UW Medicine - Northwest Hospital & Medical Center employee, you will enjoy generous benefits and work/life programs.
We're interested in learning more about you and appreciate your taking the time to apply online. UW Medicine - Northwest Hospital & Medical Center is committed to employing a diverse workforce. EOE
UW Medicine – Northwest Hospital and Medical Center is an Affirmative Action/Equal Opportunity Employer. We welcome job applications from qualified individuals without regard to race, color, creed, religion, ancestry, national origin, age, sex, sexual orientation, gender identity, pregnancy, marital status, physical or mental disability, or any other protected characteristic. Minorities, women, disabled persons, and veterans are encouraged to apply.
Responsibilities
The Assistant Administrator for Surgical Services (AASS) provides strategic and programmatic leadership to ensure delivery of comprehensive surgical services at the Northwest campus of UWMC. Collaborates with key stakeholders to achieve strategic vision and provides programmatic oversight to ensure achieving key goals and quality standards.
The Assistant Administrator for Surgical Services has direct responsibility for all programs related to surgical services and leads the surgical services areas to carry out organizational and departmental mission, vision, goals and objectives. Working through subordinate supervisors and managers, organizes, directs and coordinates all administrative and clinical functions for assigned units. The Assistant Administrator for Surgical Services oversees the provision of clinically competent, cost-effective, high quality patient care and of excellent customer service across the care continuum. The Assistant Administrator for Surgical fosters collaborative relationships and teamwork within Patient Care Services department and among disciplines. AH123
Qualifications
Education Background
Bachelors Degree in nursing or related health care field required.
Masters Degree in nursing, healthcare, business or related field preferred.
Licensure, Registration, Certification
Requires current Washington State RN license.
Special Training/Skills
Requires skills in: Leadership and management, communications, project planning, transition management, budgeting and financial management; ability to analyze financial reports and quality data; clinical and office computer applications.
Work Experience
A minimum of 5 years of progressive management/administrative experience is required, including clinical experience in at least one area of responsibility.
Physical Abilities
This job requires ability to communicate clearly in English (verbal and written) with all stakeholders (physicians, caregivers, patients, family members) for the effective treatment of patients.
See above
See above
See above