Clinical Dietitian or Certified Diabetes Educator, Springfield, IL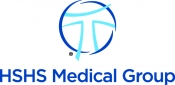 View the Website
Joslin Diabetes Center Affiliate at HSHS Medical Group
Dietitian
Springfield, IL
October 8, 2019
The Clinical Dietitian or Certified Diabetes Educator at the Joslin Diabetes Center Affiliate at HSHS Medical Group will connect with patients on an individual basis through meaningful medical nutrition therapy.
Additional duties may include: Assures proper nutritional care for patients by conducting nutrition assessment, reassessment follow up, education, and screening as needed. Reads patients' medical records, consults with doctors and interviews patients to determine their dietary needs. Provides guidance to healthcare team members regarding patient nutrition care.
Education, Experience Certifications
Bachelors Degree Required
Registered Dietitian or Certified Diabetes Educator Certification Required
1 Year Clinical Experience preferred
If not already certified, CDE Certification will be required within 2 years of start date
HSHS and affiliates is an Equal Opportunity Employer (EOE).
To apply, visit: http://k.rfer.us/HSHSCAREERSa1B6tx or email medicalgrouphr@hshs.org for more information.
See above
See above
See above