Clinic Manager, Multi-Specialty Clinic, Bandon, OR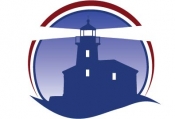 View the Website
Southern Coos Hospital & Health Center
Manager
Bandon, OR
October 9, 2019
Clinic Manager, Multi-Specialty Clinic – Full Time
Southern Coos Hospital & Health Center (SCHHC) has a full-time opening for a Clinic Manager for the Southern Coos Multi-Specialty Clinic. The Clinic Manager oversees the daily operations of the Southern Coos Hospital and Health Center (SCHHC) Clinic. This position is in charge of patient relations, personnel administration, and the clinic's fiscal management. The staff relies on the Clinic Manager for guidance. The Clinic Manager assists in marketing and formulating the clinic's budget. It is the responsibility of the Clinic Manager to ensure the clinic is operating professionally and profitably. As a member of the hospital's management, the Clinic Manager is responsible to have all clinic staff follow the Hospital's code of conduct, policies and procedures and customer service program. The Clinic Manager reports to the Chief Executive Officer (CEO).
This is a "working management" position and the manager is expected to assist clinic staff when needed and/or appropriate.
Educational Requirements/Qualifications:
3-5 years of previous experience in all aspects of managing a clinic required
Experience in finance, budgeting, billing and patient scheduling required
Strong computer skills in electronic health records, Word, Excel, Outlook required
Excellent verbal and written communication skills required; good command of the English language both verbal and written
This is a full-time position.
Resumes are accepted at all times just email to hrsupport@southerncoos.org. Applications are required at time of interview and available at the front desk of the hospital. We conduct background screen at time of job offer.
Southern Coos Hospital and Health Center is an Equal Opportunity Provider and Employer, Veterans Preference, Smoke-free Campus.
See above
See above
See above