Radiology Technologist II - IV, Bandon, OR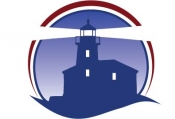 View the Website
Southern Coos Hospital & Health Center
Technical/Professional
Bandon, OR
October 9, 2019
Radiology Technologist II – IV, Full-Time
Southern Coos Hospital & Health Center (SCHHC) has a full time opening in their Medical Imaging Department for a Radiology Technologist II-IV. The Radiology Technologist operates within the day-to-day operations of the Medical Imaging Department in alignment with the mission, values and goals of the organization. Performs the duties of a Radiologic Technologist. Performs imaging procedures according to physician's orders, utilizing knowledge and judgment in regard to exposure factors, imaging technique, and patient treatment. This position is responsible for performing any combination of three of the following modalities: Mammography, CT, MRI, Bone Density, and General X-ray.
Skills, Knowledge, & Experience Requirements:
Graduate of certified Radiologic Technology School or program.
Licensure/Certification:
Current applicable state licensure (OBMI) in Radiologic Technologist Diagnostic and national registration in Radiography (ARRT-R) required as well as a secondary modality registration. The third modality registration is required or can be acquired within 12 months of start date. Advanced modality registration with ARRT (or other approved entity) required or if proof of registration is not received within one year of assuming the non-certified modality position; the position will be vacated by the incumbent.
BLS/CPR Certification: Personnel providing direct care in patient care and diagnostic areas are required to acquire and maintain BLS/CPR certification.
Minimum two years previous experience in the appropriate field of Imaging is preferred.
This is a full-time position with benefits.
Resumes are accepted at all times. Please email your resume to hrsupport@southerncoos.org. Applications are required at time of interview and available at the front desk of the hospital. We conduct background screen at time of job offer. Employment with Southern Coos Hospital is contingent upon an acceptable pre-employment drug screening and background check.
Southern Coos Hospital and Health Center is an Equal Opportunity Provider and Employer, Veterans Preference, Smoke-free Campus.
See above
See above
See above