Recreational Therapist, Burien, WA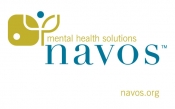 View the Website
Navos
Behavioral Health Professional
Burien, WA
October 9, 2019
Recreational Therapist - 0.80 FTE (Req #621)
Children's Residential - Sunstone – Burien, Washington
Are you looking to make a difference in a child's life? Do you enjoy helping people reach their maximum potential? Do you want to feel good about the job you are doing? If you answered yes to these questions then we want you to join our team at Navos! We are looking for a talented and compassionate Part-Time Recreational Therapist (0.80 FTE) to work in our Children's Long Term Inpatient Program (CLIP).
Position Summary: The Sunstone CLIP program is a 36 bed facility that provides intensive 24-hour residential and psychiatric care for children and adolescents between the ages of 12 and 17. Youth are referred by the Children's Long-Term Inpatient Program (CLIP) and by parents through third party insurance.
FTE: 0.80 (32 hrs per week)
A day in the life..
Support clients to meet treatment and behavioral goals by implementing plans that teach clients emotional regulation skills, social skills, collaborative problem solving skills, and independent living skills.
Partner with other program staff in developing and implementing a variety of therapeutic programming groups, individual recreational therapy interventions, planning and leading community outings, completing assessments, treatment plan development, documenting treatment progress, and providing milieu management and crisis intervention as needed.
Support a system-wide understanding of trauma prevalence, impact and trauma informed care.
Foster healing, hopeful, honest and trusting relationships for consumers and employees; Values consumer voice, choice and self-advocacy.
Demonstrate a commitment to cultural competence.
Promote a safe, calm and secure environment with supportive care and family-driven services that are trauma specific and promote recovery and wellness.
Work in-ratio as scheduled or to fill in when needed.
Provide effective communication, conflict resolution, problem-solving skills, writing skills, and be able to work without supervision.
You own this if you have..
Bachelor's Degree in Therapeutic Recreation or other Behavioral Science with an emphasis in recreation.
Certified Therapeutic Recreational Specialist (CTRS).
One year experience working with children/youth.
Understanding of trauma-informed as well as family-centered care and have experience working with children and youth with complex needs, preferably in a mental or behavioral health care setting.
Valid WA State Driver's License, Current First Aid and CPR certification and WA State Food Handlers Permit or ability to obtain before the first day.
Washington State agency affiliated counselor registration, or position-related licensure/registration or ability to obtain before the first day.
Demonstrated competence in Microsoft Office Suite.
Benefits! We've got you covered..
A unique learning opportunity and the chance to be a part of a multi-disciplinary team that encourages growth, creative thinking, and contemporary learning.
22 days Paid Time Off and 8 paid holidays in your first year with Navos!
Medical
Dental
Vision
401k package
Free on-site parking
Annual training funds and time off for external trainings
Located in the beautiful PNW!
Physical Requirements & Disclosure of Risks: Employees must have a demonstrated ability to implement physical restraints according to Secure Crisis Management, POC and Safety and Security / Behavior Management Plans and to assist in the transfer of medically fragile clients. Sunstone youth may have a history of self-harm, aggressive behavior and assault. Youth may exhibit aggressive behaviors, property destruction, assault of staff and/or other youth, and self-harm. Sunstone staff are required to be able to physically intervene in situations of assaultive behaviors or imminent bodily harm. These physical interventions require staff to use their full body to restrain the individual and may require transitions from kneeling to standing or standing to kneeling. Interventions must be done without hesitation. Staff are provided training in de-escalation, evasion, physical restraint and seclusion. This training must be completed as scheduled to continue your employment.
Any job offer will be contingent upon the results of an updated background investigation
About Navos: At Navos, we offer a healing home for children, young people and adults who might be underserved, overlooked or otherwise at risk of falling through the cracks. Our mission is to transform the quality of life for people vulnerable to mental illness and substance use disorders by providing a broad continuum of care. We believe that diversity, inclusion and equity are vital to living our values and achieving our mission.
Apply here! https://navos.bamboohr.com/jobs/view.php?id=621
Navos is an Equal Opportunity Employer. All qualified applicants will receive consideration for employment without regard to age, race, religion, sex, sexual orientation, gender identity, national origin, disability status, protected veteran status or any other characteristic protected by law.
See above
See above
See above