Licensed Clinical Social Worker (LCSW), Coos Bay, OR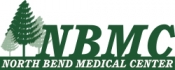 View the Website
North Bend Medical Center
LCSW
Coos Bay, OR
October 16, 2019
Licensed Clinical Social Worker (LCSW)
Integrated Behavioral Health
The Details...
North Bend Medical Center is currently seeking a full-time Licensed Clinical Social Worker (LCSW) to work within the primary care behavioral health (PCBH) model in our Internal Medicine and Family Medicine Departments. The successful candidate will be skilled in providing high-quality, personalized care and enjoy the benefits of working in a fast paced, collaborative work environment.
Overview of Job Duties...
Provide Assessments, screening or intervention services using evidence based treatment with the goal of assisting primary care providers in identifying, treating and managing mental and behavioral health concerns.
Consult and collaborate with primary care team, behavioral health team and community partners. This includes providing integrated on-site care, coordinating services, using concise documentation and providing feedback to providers.
Practice in a population based practice management strategy with flexibility to be interrupted, respond to urgent situations and consults. This may include de-escalating suicidality, problem behavior and attending to needs and questions.
Hours/Benefits...
Work Schedule: Monday through Friday (40 Hours Per Week)
Competitive Salary
Sign-On Bonus
401K + Generous Employer Match
Medical/Dental/Vision Insurance
Long Term Disability + Buy-Up Options
Group Life Insurance
Flexible Spending Account
3 Weeks of Vacation Per Year
CME Stipend + 1 Week Off
Relocation Allowance
Requirements...
Life is Good on the Oregon Coast!
The Oregon coast is a wonderful place where you'll find the perfect work/life balance. It's all right here:
Providers are highly respected members of the community.
You can work all day and still have time to play afterwards!
Adventure awaits in your own backyard: Camping, Surfing, Kayaking, Hiking, Cycling and more.
Amenities that larger cities offer, but without the traffic!
North Bend Medical Center
Bay Area Chamber of Commerce
Oregon's Adventure Coast
Please send CV to:
Christy Wright, Recruitment Manager
christy.wright@nbmchealth.com
Phone: 541-267-5151, Ext. 1294
See above
See above
See above