Licensed Psychologist, PRN, Seattle, WA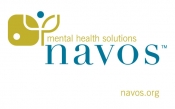 View the Website
Navos
Psychologist
Seattle, WA
October 18, 2019
Licensed Psychologist, PRN (Req #643)
Inpatient Medical NU – Seattle, Washington
Job Summary: The PRN Psychologist is responsible for assessing, diagnosing, and formulating documentation and implementation of treatment plans addressing the mental and behavioral health of patients. Provides case management through: triage; referrals; provider consultation; therapy sessions with individuals/families, and/or groups; and outside agencies. This position will provide coverage for both our Adult Inpatient Hospital as well our Children's Residential Program.
Functions and Responsibilities:
Conducts developmentally appropriate psychological evaluations on patients: Provides assessment modalities including but not limited to personal and family interview; and gathering of relevant collateral information; Provides assessment activities including interviews; administering tests; report preparation; and communication of results to family, referral source and relevant agencies as appropriate.
Provides developmentally appropriate psychotherapy to patients who have a variety of mental health needs and to the families of those patients as appropriate: Uses treatment modalities which include a variety of operant and classical conditioning techniques; a variety of techniques based on family systems theory; individual and family interviews; and techniques based on psychodynamic theory.
Provides education presentations on various mental health topics.
Acts as an advocate for the patient with outside agencies when appropriate.
Participates in the quality program by maintaining records and statistical data as appropriate.
Knowledge, Skills & Abilities:
Knowledge of psychological information, psychological assessment and interpretation and therapeutic treatment strategies to clients served.
Knowledge of patient-specific development and medical conditions as related to mental health issues.
Knowledge of community resources.
Skill in interpersonal relationships with emphasis on reaching out, being friendly and showing courtesy.
Skill in good oral and written communication.
Skill in time management.
Skill in therapeutic interpersonal relations and communications.
Ability to be sensitive and show positive regard for fellow employees and patients.
Ability to work efficiently under pressure.
Ability to work independently and take initiative.
Ability to respond to crisis intervention need after hours and on weekends.
Ability to meet demands of varying schedules.
License, Education & Experience:
Licensed Psychologist through Washington State
Master's or Doctoral degree in psychology or related field
Two (2) years clinical experience required; depending on assigned area, psychiatric hospital experience preferred.
Physical Requirements: Must be able to stand, sit and walk for long periods of time; may need to carry up to 20 pounds. Frequent up and down activities.
Any job offer will be contingent upon the results of an updated background investigation.
About Us: At Navos, we offer a healing home for children, young people and adults who are vulnerable to mental illness and substance use disorders. The Navos mission is to transform the quality of life for the people we serve by providing a broad spectrum of care. We believe that equity and inclusion are vital to living our values and achieving our mission.
Apply here! https://navos.bamboohr.com/jobs/view.php?id=643
Navos is an Equal Opportunity Employer. All qualified applicants will receive consideration for employment without regard to age, race, religion, sex, sexual orientation, gender identity, national origin, disability status, protected veteran status or any other characteristic protected by law.
See above
See above
See above