Quality Care Management Director, Wenatchee, WA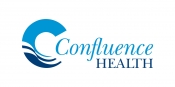 View the Website
Confluence Health
Director
Wenatchee, WA
October 18, 2019
Quality Care Management Director
Confluence Health · Population Health
Wenatchee, WA
Supervisory/Management
Full Time, Day Shift, 80 HRS/PP
Req # 22550
Position Summary:
Responsible for leading, setting strategic direction, coordinating and supporting Population Health, and Outpatient Care Management activities and functions for Confluence Health. While reporting directly to the VP of Care Transitions, work collaboratively with inter-professional teams of clinicians across the continuum. Work in partnership with Medical, Nursing, Quality, Inpatient Case Management, Home and Community Services, Utilization Management, Community Health leaders and external partners across the community and state to achieve optimal patient care, attainment of financial goals, and development of leaders.
Essential Functions:
Oversees strategic direction, planning, and management of the Confluence Health Population Health and Outpatient Care Management programs, with duties including but not limited to:

Conducting strategic planning of Outpatient Care Management programs which include complex case management, care coordination and health programs;
Designing, developing, implementing and managing Outpatient Care Management programs and performance;
Designing, developing, implementing and maintaining policies and procedures in order to meet regulatory, contractual and accreditation standards;
Advising and collaborating with the Chief Medical Officer and Medical Directors on strategic issues involving Outpatient Care Management programs;
Participating in development and implementation of the Healthy Planet (CCM), Outpatient Care Management Module;
Maintaining current knowledge of regulatory requirements pertinent to case management, disease management, and population health.
Collaborating with Health Alliance, Caravan, Utilization Management, Inpatient Case Management, and Quality Integration on coordinating Outpatient Care Management activities to improve health outcomes and promote appropriate use of resources;
Tracking, analyzing, and developing strategies to address outlier performance of Outpatient Care Management metrics;
Tracking and reporting on Administrative Quality Indicators pertaining to Outpatient Care Management;
Overseeing the development and implementation of new cost-effective health promotion and disease management programs that meet the needs of members in multiple lines of business, and managing performance of such;

Provides staff support to Confluence Health advisory groups and clinical committees with duties including but not limited to:

Providing staff assistance to Quality Improvement activities and other Confluence Health department special projects where required;
Collaborating with Division leadership and other stakeholders on special projects;
Preparing and presenting reports to internal/external audiences;
Participating in the annual budgetary process; and
Building and maintaining collaborative working relationships with clinical and social service agencies.

Provides direct supervision to Outpatient Care Management Manager, supervisor, and other staff in department as required with duties including but not limited to:

Directing activities of the Outpatient Care Management Manager, supervisor, and the respective staff;
Setting goals, objectives and standards, implementing work plans, monitoring and evaluating performance, and taking corrective actions, when needed; and
Providing development and growth opportunities for staff.

Performs other duties, as assigned.
Demonstrate Standards of Behavior and adhere to the Code of Conduct in all aspects of job performance at all times.
Qualifications:
Required:
Currently licensed as a Registered Nurse in Washington State
A Bachelor's degree in Nursing, Healthcare Administration, or related field. Clinical certification or license, if any, must be unrestricted and current.
Six years relevant leadership experience.

Current Confluence Health employees: Three years of relevant leadership experience with CHVS Leader certification.

A minimum of four years of experience in clinical aspects of Case Management, Utilization Management, or Quality Improvement with demonstrated experience in process improvement, disease management, and project management.
Desired:
CMSA and/or ACMA certification preferred
Master's degree strongly preferred.
Experience in a Care/Disease/Behavioral Health Management capacity and/or setting and Utilization and Quality Improvement experience and skills is strongly preferred.
Physical/Sensory Demands:
O = Occasional, represents 1 to 25% or up to 30 minutes in a 2 hour workday.
F = Frequent, represents 26 to 50% or up to 1 hour of a 2 hour workday.
C = Continuous, represents 51% to 100% or up to 2 hours of a 2 hour workday.
Physical/Sensory Demands For This Position:
Walking – O
Sitting/Standing - O
Reaching: Shoulder Height - O
Reaching: Above shoulder height - O
Reaching: Below shoulder height - O
Climbing - O
Pulling/Pushing: 25 pounds or less - O
Pulling/Pushing: 25 pounds to 50 pounds - O
Pulling/Pushing: Over 50 pounds - O
Lifting: 25 pounds or less - O
Lifting: 25 pounds to 50 pounds - O
Lifting: Over 50 pounds - O
Carrying: 25 pounds or less - O
Carrying: 25 pounds to 50 pounds - O
Carrying: Over 50 pounds - O
Crawling/Kneeling - O
Bending/Stooping/Crouching - O
Twisting/Turning - O
Repetitive Movement - O
Working Conditions:
Work is performed in an office environment. Involves frequent contact with staff, leadership and practitioners. Work may be stressful at times. Contact may involve dealing with angry or upset people. Frequent day travel between various office, campuses and meeting locations.
Job Classification:
FLSA: Exempt
Hourly/Salary: Salary
Physical Exposures For This Position:
Unprotected Heights – No
Heat – No
Cold – No
Mechanical Hazards – No
Hazardous Substances – No
Blood Borne Pathogens Exposure Potential –No
Lighting – No
Noise – No
Ionizing/Non-Ionizing Radiation – No
Infectious Diseases – No
Who We Are: Confluence Health is an integrated healthcare delivery system that includes two hospitals and more than 40 medical specialties, to provide comprehensive medical care in North Central Washington. With over 270 physicians and 150 advanced practice clinicians, Confluence Health is the major medical provider between Seattle and Spokane. Our goal is to deliver high-quality, safe, compassionate, and cost-effective care close to home. Staying on the leading edge of healthcare innovation is important, so we invest in technology--to provide better care for our patients and allow our providers to operate at the highest level. Our Mission: We are dedicated to improving our patients' health by providing safe, high-quality care in a compassionate and cost-effective manner. Our Vision: To become the highest value rural healthcare system in the nation that improves health, quality of life, and is a source of pride to those who work here.
See above
See above
See above