Chief Medical Officer, Colorado Springs, CO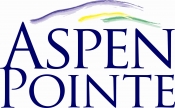 View the Website
AspenPointe
Chief Medical Officer
Colorado Springs, CO
October 23, 2019
The Chief Medical Officer (CMO) is responsible for developing, implementing, and evaluating the medical practice delivery system in accordance with the organization's standards. This position serves as the medical leader of the organization by setting the vision for quality service delivery and standard of care. The CMO ensures quality patientcare is at the center of all AspenPointe service delivery models, staff expectations and performance, decision making, and culture. Responsible for developing and implementing procedures, policies and best medical practices.
Essential Functions:
Sets vision/direction and expectations for standards of care across all AspenPointe locations of care. This includes addressing service delivery across the age span and all levels of acuity served.
Develops policies, protocols, procedures and staff expectations that support standards of care.
Ensures annual formulary review and provides oversight of organizational prescribing patterns and outlier management.
Demonstrates competence and confidence in leading all aspects of psychiatric performance including, but not limited to, financial, human resources, regulatory compliance, and risk and safety.
Provides onsite leadership presence by rounding, coaching, and mentoring psychiatric providers and medical support staff at all AspenPointe sites, across all shifts and days of the week.
Actively participates in the recruiting, hiring, and onboarding of all psychiatric providers.
Ensures weekly supervision, oversight and support for all psychiatric providers by way of a combination of individual one on one meetings, peer reviews, multi-disciplinary team meetings, and critical or adverse case reviews.
Monitors emerging best practices and evidenced based models of care, evaluates implementation feasibility, and oversees integration and spread of best practices and evidenced based models of care.
Oversees training and development of psychiatric team.
Models and demonstrates superior client care by providing direct patient care, participating in staffings, team meetings and case reviews.
Demonstrates quality driven leadership in all levels of meetings across the organization.
Represents AspenPointe to the community and outside agencies such as medical societies, hospitals, professional organizations and community groups.
Licensed Psychiatrist (MD/DO) in good standing and with no restrictions in the state of Colorado
Active DEA license
Board Certification in at least one psychiatric specialty area.
Minimum of two years of experience in a lead or supervisory position.
Ten years direct care experience, preferred
Leadership and executive experience, preferred
Excellent interpersonal, collaboration and customer service skills
Ability to work independently as well as cooperatively and constructively as part of an interdisciplinary team.
Ability to build rapport and work closely and cooperatively with internal staff and external customers and community members. Excellent verbal and written communication skills as well as effective presentation skills
To apply and learn more visit www.aspenpointe.org/join-our-team
Please enter Job# 1234
See above
See above
See above