Oncology Registered Nurse - multiple openings, Seattle, WA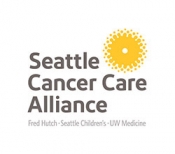 View the Website
Seattle Cancer Care Alliance
Registered Nurse
Seattle, WA
October 24, 2019
EXCEPTIONAL CANCER CARE, EXCEPTIONAL NURSES
Seattle Cancer Care Alliance, in Seattle, Washington, is part of a dynamic collaboration among three organizations known nationally and internationally for their patient care and research: Fred Hutchinson Cancer Research Center, University of Washington, and Seattle Children's. These three organizations have worked together to support their mission of world class adult and pediatric oncology patient care services, research and education. Please join us and be part of making a difference in the lives of our patients, families, and community!
At Seattle Cancer Care Alliance every patient, every life matters. Our dedicated nurses are a driving force making SCCA a global leader in the prevention, treatment, and cure of cancer. Our nurses rank among leading experts in oncology. Our nurses provide exceptional patient and family-centered care as they coordinate and assist in individualized treatment. They integrate care with support for the research and development of innovative therapies. Embarking with each patient on a journey through cancer treatment and survival, our compassionate nurses walk hand-in-hand with courage and hope with each individual to ensure the best possible patient outcome.
We are proud to offer best-in-class medical and disability insurance as well as retirement fund options. Our medical staff members are provided with an excellent benefit package as well as other perks including discounts at restaurants, health clubs and transportation. We not only care about the well-being of all of our staff, but want to assure you that you do not have to worry about your well-being as you focus on what matters most—our patients.
Our nurses are vital to the journey of cancer care. We invite you to explore our career opportunities and apply online for more information.
Please visit our careers page for education and experience requirements.
Please visit our website and apply for open positions on our careers page: https://www.seattlecca.org/careers/nursing-excellence-join-our-team
See above
See above
See above