Director - Behavioral Health, Oroville, CA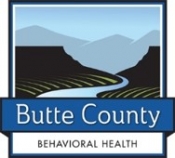 View the Website
Butte County Department of Behavioral Health
Director
Oroville, CA
October 28, 2019
Butte County – Director, Behavioral health
Salary: $142,484 - $174,148 annually
THE OPPORTUNITY
This is an outstanding career opportunity to lead the Butte County Department of Behavioral Health. Reporting to the County Administrator and Board of Supervisors, this position oversees a dynamic organization comprised of seven divisions including Administration, Crisis Services, Outpatient Services, Inpatient Services, Prevention, Substance Use Disorder Services, and System Performance/Quality Management. The Director has overall responsibility for management of a department with 370 employees and a $77 million annual budget.
THE IDEAL CANDIDATE
The ideal candidate will have broad programmatic and executive level experience in a behavioral health department in California. The candidate will possess proven leadership and management skills. A successful applicant will have an in depth knowledge of emerging mental health and substance use disorder issues in California. The candidate will also be knowledgeable regarding fiscal and programmatic behavioral health reforms being considered at the State level. The candidate best suited for this position will be a self-starter with strong analytical and problem solving skills who values collaborative relationships. The successful candidate will have experience in fiscal, personnel, and programmatic management in complex organizations.
The successful candidate will have the ability to:
plan, organize, direct, and evaluate the operation of the Department's multitude of programs;
formulate County behavioral health objectives, policies, procedures, and guidelines in order to comply with federal and State laws and regulations;
train and empower staff to resolve issues for the public and partner agencies;
leverage technology in processes to enhance efficiencies;
establish and maintain effective working relationships with people at all levels in the organization; community groups and the media; local, state, and federal agencies; and private sector partners; and
partners with County Administration in establishing departmental priorities to maximize the effectiveness of Department resources and partner providers.
ABOUT BEHAVIORAL HEALTH
The Department partners with various organizations in the County for behavioral health and substance abuse treatment services in Chico, Paradise, Oroville, Gridley, and other rural communities. The Department partners with individuals, families and the community for recovery from serious mental health and substance abuse issues and to promote wellness, resiliency and hope. The Department creates best-in-class treatment programs founded on a common set of principles including clinical excellence, a spirit of innovation, superior customer experiences, and empowered leadership teams. Its mission is to provide hope, strength and inspiration for individuals and families suffering from mental health, co-occurring, and substance use disorders so that they can heal and transform their lives. Behavioral Health is actively participating and instrumental in the Camp Fire recovery efforts. Learn more about the Department online: http://www.buttecounty.net/behavioralhealth.
APPLICATION & SELECTION
If you are interested in this excellent career opportunity, please submit your cover letter and resume to HRRecruitmentExecutive@buttecounty.net.
For more information visit www.buttecounty.net/humanresources and click on the Employment Opportunities link. Following the closing date, resumes will be screened according to the qualifications listed in this announcement.
The most qualified candidates may be invited to participate in the interview process tentatively scheduled as follows: Open: October 28, 2019 Filing Deadline: November 15, 2019 Tentative First Round Interviews: November 25 or December 2, 2019 Tentative Finalist Interviews: December 17, 2019
We would love to offer you a tour of the local area!
Please visit our website at http://www.buttecounty.net/humanresources for more information or call Human Resources at 530.552.3552.
See the flyer for this position at this link
See above
See above
See above