Senior Compensation Analyst, Seattle, WA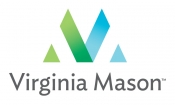 View the Website
Virginia Mason Medical Center
Professional
Seattle, WA
October 31, 2019
Senior Compensation Analyst
Professional (non clinical) | Fulltime - Regular | Seattle, WA, US | 40 hours per week
Job Number: 192644
Department: HR Consulting
Hours: 8 a.m. - 5 p.m.
Located in Seattle, WA, Virginia Mason is an internationally recognized leader in the continuous improvement of health care. With an extensive list of awards and distinctions that includes our recognition as Top Hospital of the Decade by The Leapfrog Group, Virginia Mason offers you the opportunity to partner with exceptionally talented peers at every level.
You will contribute to the strength of our Team Medicine approach to collaborative medicine and benefit from the changes enacted through our Virginia Mason Production System, a model that has transformed health care by providing patients with easier access to care, reducing errors, and continuously innovating patient safety and quality that has been adopted by other organizations here and abroad. Join us, and find out how many ways Virginia Mason offers you the chance to focus on what really matters - our patients.
The Senior Compensation Analyst will participate in the assessment, development, implementation and administration of compensation programs, practices, and policies for Virginia Mason. Analyzes, evaluates and prepares compensation recommendations to maintain a competitive and cost effective position in the labor market in which we operate. Ensures compliance with applicable federal, state and local laws and regulations.
Qualifications:
Bachelor's Degree in Human Resources, Business, Finance or related field required.
Certified Compensation Profession (CCP) designation preferred.
Minimum of five years progressive professional experience in compensation required.
Experience in healthcare preferred.
Solid knowledge of compensation theory, principles, design, practices and state and federal regulations to include: Fair Labor Standards Act, Equal Pay Act, Title VII of the Civil Rights Act and the American with Disabilities Act.
Excellent analytical, project management, problem resolution and client service skills required.
Advanced Excel skills to include complex formulas, tables, charts, lookups, macros and data modeling.
Excellent consultation and interpersonal skills with a high level of tact, diplomacy and confidentiality.
Ability to work in a team-focused, collaborative environment.
Excellent written and verbal skills and the ability to communicate effectively with all levels of employees.
Extremely detail oriented.
Skilled in the design and delivery of compensation materials.
Knowledge of HRIS (Oracle preferred)Proficiency in MS Word, PowerPoint and Outlook.
Just as Virginia Mason is dedicated to improving the lives of our patients and our community, we are equally dedicated to your professional and personal success. With a wide range of perks that includes comprehensive compensation and benefits, continuing education and support, and the opportunity to live in one of the most livable cities in the country, you will find that an opportunity with Team Medicine is one worth taking.
We are an equal opportunity/affirmative action employer.
See above
See above
See above