Enrollment Coordinator, San Francisco, CA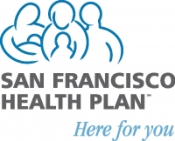 View the Website
San Francisco Health Plan
Other
San Francisco, CA
November 7, 2019
Overview
Are you passionate about improving the lives of low and moderate income San Franciscans? Do you want to learn more about local and state health care programs while expanding your communication and customer oriented skills? San Francisco Health Plan is looking for you!
San Francisco Health Plan is a public, not for profit, mission driven organization working towards universal health coverage. Our highly trained Enrollment Services team seeks a full time, bilingual preferred (Cantonese/Mandarin and English) Enrollment Coordinator. As an Enrollment Coordinator, you will serve the diverse communities of San Francisco at our Service Center near Chinatown. You will experience the deep satisfaction of helping immigrants, low income families, the elderly and disabled enroll into health care programs, such as Healthy San Francisco and Medi-Cal.
This is a unique opportunity for those with a public health, human services or community service background, or for those interested in learning this field.
A key to our success at SFHP is the support and assistance we provide to our members and the community. We work closely with our clients on a one on one basis to provide accurate and customized information so they are empowered to make the best decisions for themselves and their families. Our Enrollment Services team annually helps thousands of clients navigate complex health insurance rules, processes, and programs so they can enroll into Medi-Cal, Covered California, Healthy San Francisco, Cal Fresh and SF City Option.
The ideal candidate has a deep commitment to serving low income communities with the highest performance standards and integrity. We want an empathetic and smart listener who is detail oriented, organized, and system savvy. You will be a part of a dynamic and committed team of experienced enrollment professionals who will support you in your professional growth. You will undergo extensive training and obtain certifications in eligibility rules and application processes in a supportive environment that consistently provides learning and professional growth opportunities.
WHAT YOU WILL DO:
Application support and enrollment: assist members of the public with eligibility and enrollment into health coverage.
Program knowledge: maintain program expertise, training requirements, and certifications for all application assistance services offered by the SFHP Service Center, including Medi-Cal, Covered CA, and Healthy San Francisco.
Counseling and education: inform and educate about health insurance and health coverage options for clients and their families in a fair, accurate, impartial, and culturally sensitive manner.
Outreach and follow up: conduct outreach calls and schedule in-person appointments with potential applicants and existing SFHP members and participants renewing coverage.
Community Engagement: participate in community events where we bring information about our coverage programs to the public, work towards universal coverage in San Francisco.
WHAT YOU WILL BRING:
Bachelor's degree or equivalent experience
Bilingual ability in Cantonese or Mandarin desired
Exemplary interpersonal and customer service skills
Strong critical thinking and analytical skills
Ability to simplify complex concepts and communicate in simple, understandable terms
Superior interviewing and communication skills with individuals and groups of diverse backgrounds
Empathy and ability to demonstrate cultural humility
Good judgment and self-awareness
Strong organization and time management abilities
Strong computer skills, including high proficiency in Microsoft Office (Excel, Word, Outlook, PowerPoint)
Experience with eligibility applications such as One-e-App, CalHEERS, or mybenefitsCalWIN is preferred but not required
WORK SCHEDULE:
Must be able to work at the SFHP Service Center at 7 Spring Street in San Francisco Monday – Friday:
8:00 am – 5:00 pm.
ABOUT US
Established in 1997, San Francisco Health Plan (SFHP) is a an award winning, public health plan whose mission is to provide affordable health care coverage to the underserved low and moderate-income residents in San Francisco county.
San Francisco Health Plan (SFHP) is the public Medi-Cal managed care plan for San Francisco serving 135,000 Medi-Cal members. SFHP also acts as a Third-Party Administrator to support the SF Department of Public Health for Healthy San Francisco and the SF City Option. San Francisco Health Plan is an Equal Opportunity Employer (EOE) M/F/D/V
Pursuant to the San Francisco Fair Chance Ordinance, we will consider for employment qualified applicants with arrest and conviction records.
Apply Here: http://www.Click2Apply.net/y2zxm475zqxj4ckm
PI115202972
See above
See above
See above