Behavioral Health Consultant, LCSW (Multiple Opportunities), Bend, Sisters or LaPine, OR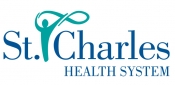 View the Website
St. Charles Health System
Behavioral Health Professional
Bend, Sisters or LaPine, OR
November 8, 2019
St. Charles Health System is a private, nonprofit organization, dedicated to providing high-quality care and the latest in health care technology to the communities it serves. Headquartered in Bend, Ore., St. Charles is an integrated delivery system, with a strong focus on population health, that provides a full range of evidence-based health care services within a 32,000-square-mile area in Central and Eastern Oregon.
The health system owns and operates a trauma level II, tertiary referral center in Bend, a trauma level III, type B rural hospital in Redmond, and trauma level IV critical access hospitals in both Prineville and Madras. As the largest employer in Central Oregon, St. Charles Health System and St. Charles Medical Group care for our communities in more than two dozen outpatient clinics and in more than 20 specialty areas of medicine.
We are offering Behavioral Health Consultant, LCSW to qualified candidates in Bend, Sisters or LaPine, OR
LaPine is an approved NHSC Loan Repayment Program site. You may be eligible to receive student loan repayment assistance of up to $50,000. Please see the Health Resources & Service Administration Loan Repayment Program website for further information nhsc.hrsa.gov/loan-repayment.
DEPARTMENTAL SUMMARY:
The Integrated Behavioral Health team includes licensed master's level and doctoral level providers who are integrated into primary care settings and some specialty care settings. The Behavioral Health Consultant works together with the Primary Care and Specialty Medicine Providers within clinics and available to the clinic population for brief intervention/assessment services.
POSITION OVERVIEW:
The Behavioral Health Consultant, LCSW functions as an integrated member of the care team who assists physicians, advanced practice and other medical staff in managing the overall health of their enrolled populations. A Behavioral Health Consultant helps improve recognition, treatment and management of psychosocial/behavioral problems and psychosocial aspects of medical conditions in enrolled population. The Behavioral Health Consultant provides consultation services to all patients referred by the care team.
This position does not directly manage any other caregivers.
EDUCATION
Required: Masters of Social Work.
Preferred: NA
LICENSURE/CERTIFICATION/REGISTRATION
Required: Oregon licensure as a clinical social worker (LCSW) (or the ability to become licensed as a LCSW in Oregon prior to starting employment if currently licensed in another state). Ability to become credentialed with insurers (meets all attestation requirements).
Valid driver's license and ability to meet St. Charles Health System driving requirements.
Maintain AHA Basic Life Support for Healthcare Provider certification.
Preferred: Membership with applicable state/national organization.
See above
See above
See above