Database Administrator, Fairfield, CA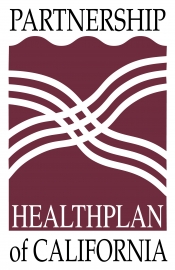 View the Website
Partnership HealthPlan of California
Technical/Professional
Fairfield, CA
November 8, 2019
Database Administrator
US-CA-Fairfield
Job ID 2019-1628 Category Information Technology
Overview
The Database Administrator (DBA) is responsible for the installation, configuration, upgrade, administration, monitoring, and maintenance of all Oracle and SQL databases within the PHC infrastructure. This also includes the development and design of database strategies, monitoring and improving database performance and capacity, and planning for future expansion. The DBA will also plan, co-ordinate and implement security measures to safeguard the database contents.
Responsibilities
24/7 support of all production database services to ensure the highest standards of availability, resilience, integrity, security and performance required by our business systems. This includes all Oracle and SQL databases.
Installing and upgrading the database server and application tools.
Allocating system storage and planning future storage requirements for the database system.
Creating primary database storage structures (table spaces).
Creating primary objects (tables, views, indexes).
Modifying the database structure, as necessary, from information given by application developers.
Enrolling users and maintaining system security.
Ensuring compliance with database vendor license agreements.
Controlling and monitoring user access to the data in all databases.
Monitoring and optimizing the performance of the database.
Planning for backup and recovery of database information with the IT Operations staff.
Maintaining archived data per state and federal regulations.
Interfacing with database vendors for technical support issues.
Installation of production and test database environments when needed.
Help manage the virtual database environment and assist IT Operations staff in troubleshooting issues.
Assist PHC staff with writing ad-hoc queries based on schema knowledge for various reporting requirements, as needed.
Evaluate Oracle/SQL Server features and related products and make business case justifications.
Assist the Data Warehouse team during the design, implementation, and support of the PHC Data Warehouse system.
Perform all patch management and version control across all databases at PHC.
Setup and maintain documentation and standards for all PHC databases.
SECONDARY DUTIES AND RESPONSIBILITIES
Must provide and carry a cell phone and be available for consult or assistance when needed 24 hours a day/7 days a week.
Qualifications
Education and Experience
Bachelor's Degree in Computer Science or Business related field is required. In-depth knowledge of Oracle 10g/11g, Oracle Enterprise Manager, and MS SQL Server 20xx, with production support experience in a multi-project environment is required. Experience with Unix/Linux in a multi-domain environment including basic command structures and shell scripting is desired. Five (5) years of database administration experience in an Oracle environment and two (2) years of SQL Server administration experience is also required. Experience writing scripts in RMAN for backups, restores, and exporting database schemas is desired. Experience with HP-UX 11.xx OS on an HP9000 hardware platform is desired.
Special Skills, Licenses and Certifications
MCITP Database Administrator certification and/or Oracle Database 11g Administrator Certified Professional (OCP) desired. Experience working with multiple projects/tasks and the ability to prioritize on the fly is desired. Managed care or practice management experience with a health plan is a plus. Valid California driver's license and proof of current automobile insurance compliant with PHC policy are required to operate a vehicle and travel for company business.
Performance Based Competencies
Ability to quickly acquire in-depth knowledge of AMISYS software and managed care issues. Strong written and oral communication skills with ability to interpret and communicate technical requirements to management, development teams, vendors, and system administrators. Excellent analytical skills to troubleshoot and resolve systems problems.
Work Environment And Physical Demands
More than 80% of work time is spent in front of a computer monitor. May be required to lift, carry, or move equipment of varying size, weighing up to 50 lbs. May be required to bend, stoop, kneel, crawl, or work in other non-standing and non-sitting positions to install cabling, systems hardware and other related equipment.
All HealthPlan employees are expected to:
Provide the highest possible level of service to clients;
Promote teamwork and cooperative effort among employees;
Maintain safe practices; and
Abide by the HealthPlan's policies and procedures, as they may from time to time be updated.
IMPORTANT DISCLAIMER NOTICE
The job duties, elements, responsibilities, skills, functions, experience, educational factors and the requirements and conditions listed in this job description are representative only and not exhaustive of the tasks that an employee may be required to perform. The employer reserves the right to revise this job description at any time and to require employees to perform other tasks as circumstances or conditions of its business, competitive considerations, or work environment change.
See above
See above
See above