Practice Assimilation Director, Phoenix, AZ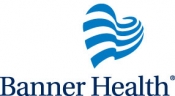 View the Website
Banner Medical Group
Director
Phoenix, AZ
November 12, 2019
Health care is changing, and it's our goal to create a new model to answer America's health care challenges today and in the future. Our passionate and talented teams will be the change on the health care landscape in our communities – big and small. If taking access and delivery from complex to easy, from costly to affordable and from unpredictable to reliable sounds interesting to you, we want to hear from you.
Bring your passion for operations and business planning to our Primary Care team. In this role you will have the opportunity to work alongside Medical Group Executive leadership, while developing relationships with all Banner employees, in a true collaborative integrated team model.
Your focus in this role would be workflows and operations and you would be responsible for multiple geographic areas in the west valley. You would have true collaboration amongst service line partners and high visibility with senior executives.
Your pay and benefits are important components of your Journey at Banner Health. This opportunity is also eligible for our Management Incentive Program, as part of your Total Rewards package. Banner Health offers a variety of benefit plans to help you and your family. We provide health and financial security options so you can focus on being the best at what you do and enjoying your life.
About Banner Medical Group
At Banner Medical Group, you'll have the opportunity to perform a critical role in the community where you practice. Banner Medical Group provides both primary and specialty care throughout the communities in which Banner Health operates. We do this in a variety of settings - from smaller group practices like our Banner Health Clinics in Loveland, Colo. and Torrington, Wyo., to large multi-specialty Banner Health Centers in the metropolitan Phoenix area. We currently have more than 1,000 physicians and more than 3,500 total employees in our group and are seeking others to enhance our ability to deliver our nonprofit mission of providing excellent patient care.
About Banner Health
Banner Health is one of the largest, nonprofit health care systems in the country and the leading nonprofit provider of hospital services in all the communities we serve. Throughout our network of hospitals, primary care health centers, research centers, labs, physician practices and more, our skilled and compassionate professionals use the latest technology to make health care easier, so life can be better. The many locations, career opportunities, and benefits offered at Banner Health help to make the Banner Journey unique and fulfilling for every employee.
Job Summary
This position is responsible for providing leadership for practice acquisitions, new practice development and business planning process. This position operates within a complex organizational structure and requires close engagement and collaboration with Banner Medical Group leadership and Banner Health matrixed department essential for practice acquisitions, new practice development and business planning. This position is actively engaged with senior leadership to identify and define acquisition targets, monitors and reports ongoing progress and results. Once targets are identified, this leader serves as an essential member of the negotiation and implementation team.
Essential Functions
Provide leadership and collaboration with Banner Health Strategic Planning department in managing practice acquisitions, including prioritization of candidates, execution of non-disclosure agreements, securing practice information, coordination with finance, offer letters, asset valuations and purchase agreements, employment agreements and integration into Banner Medical Group.
Leads and coordinates the practice acquisition implementation process and responsible for the execution of employment agreements, staff and provider onboarding and acclimation to BMG.
Supervises the integration of acquired practices into BMG enterprise including EMR conversions, securing IT equipment, clinical equipment and furniture. Manages all relevant capital processes related to practice acquisitions.
Provide guidance and direction on impact to annual budgets, financial pro-forma and multi-year forecasts of provider and practice additions. Manages all relevant capital processes related to practice acquisitions
Assess current structure and services and establish new and innovative partnership that aligns with Banner Health/Banner Medical Group mission, values, culture and strategic goals.
Work collaboratively with designated leader in matrixed departments to ensure optimum execution of provider growth and implementation plans (e.g. human resources, IT, finance, real estate and construction, legal, compliance, coding, revenue cycle, etc.).
Achieves operational, financial or service objectives using breadth of knowledge of healthcare operations and management expertise. May manage budget for large and/or complex projects or programs. Participates and may lead task forces to plan, implement, and coordinate facility activities to maximize service quality, effectiveness and efficiency.
Minimum Qualifications
Must possess a bachelors degree in business, healthcare administration or related field.
Expert-level working knowledge of principles, practices, and operations in assigned or related area of responsibility as normally demonstrated through 5 or more years of experience working within an integrated healthcare system and proven experience leading and/or managing a team of professionals in a complex and fast-paced environment.
Preferred Qualifications
Masters degree in Business Administration, Healthcare Administration or related fields. Process improvement and project management skill sets (Lean Six Sigma, Project Management Professional (PMP). Experience with medical group/ambulatory operational and development projects.
Additional related education and/or experience preferred.
See above
See above
See above