Division Chair - Human Resources, Rochester, MN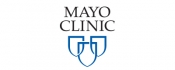 View the Website
Mayo Clinic
Senior Leadership
Rochester, MN
November 12, 2019
Why Mayo Clinic HR People Consulting has a 1.0 FTE Division Chair role available. The position is based in Rochester, Minnesota. This position requires occasional travel. The Division Chair's assignment will be Mayo Clinic Platform, serving the President and leadership team as the HR Client Relationship Liaison (CRL). The Division Chair acts as a strategic business partner to the business leaders and executive team on all HR and organizational matters, helping their clients achieve their short and long-term talent needs, and financial and quality outcomes by delivering HR services. The Division Chair manages the client relationship and collaborates with members of the HR department to ensure all HR needs are met. The Division Chairs are members of the HR Management Team, participating in the formulation of HR strategy, and the health and wellbeing of the people in the HR department. Division Chair assignments are determined based on the needs of the client, business and HR and may change or rotate over time.
If you are interested in this opportunity, please apply by Friday, 11/22/19.
Position description
Positioned to drive simplification and ease for client as a consumer of HR services
Partner with assigned client on strategic priorities including but not limited to people needs; workforce planning, talent and succession management, employee relations, organizational effectiveness and change management
Responsible to build and maintain strong, trusting relationships with client and HR colleagues
Advises and coaches client on driving decisions aligned with Mayo Clinic values and culture
Serves as strategic HR business partner on client's executive leadership team and is expected to contribute to overall business/practice deliberations.
Assigned an agile, matrixed client-centric HR team to ensure timely and successful delivery of solutions to meet client objectives
Accountable to liaise with cross-functional HR partners and consult on emerging client needs and trends
Credible influencer who promotes HR solutions, acts as a facilitator and generator of new ideas, and as a mediator on difficult issues
Qualifications Requires a minimum of 10 years professional Human Resources experience encompassing a broad array of functional areas, such as Employee/Labor Relations, Total Rewards, Talent/Leadership Development, Learning, and Recruitment. Minimum of five years of leadership experience in managing large teams or projects, influencing senior management and key stakeholders. A Bachelor's degree is required.
Additional qualifications Prefer Master's degree in Business or Human Resources or equivalent experience and training. Prefer experience in Mayo Clinic Human Resources. Preference is for candidates with progressive leadership responsibilities in a complex healthcare or academic institution with physician and scientist partnerships. Strong understanding of a broad range of HR topics. Demonstrated ability to work collaboratively in a matrix structure across multiple sites. Demonstrated ability to collaborate and partner with business operations. Strong verbal and written communication and presentation skills. Prefer SPHR, PHR, SHRM-SCP or SHRM-CP certification. Mayo academic rank will be considered.
License or certification None
Exemption status Exempt
Compensation Detail Education, experience and tenure may be considered along with internal equity when job offers are extended.
Benefits eligible Yes
Schedule Full Time
Hours / Pay period 80
Schedule details Monday-Friday, daytime hours.
Site description Mayo Clinic is located in the heart of downtown Rochester, Minnesota, a vibrant, friendly city that provides a highly livable environment for more than 34,000 Mayo staff and students. The city is consistently ranked among the best places to live in the United States because of its affordable cost of living, healthy lifestyle, excellent school systems and exceptionally high quality of life.
Category Administration, Business, Finance
Job posting number 124336BR
Recruiter Rachel Messmer
Equal opportunity employer Mayo Clinic is an equal opportunity educator and employer (including veterans and persons with disabilities).
See above
See above
See above