Care Management Case Manager II (RN) - Pediatrics, Salinas, CA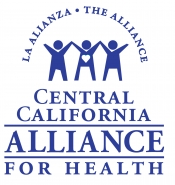 View the Website
Central California Alliance for Health
Nurse
Salinas, CA
November 14, 2019
Care Management Case Manager II (RN) - Pediatrics
at Central California Alliance for Health (View all jobs)
Salinas, CA
ABOUT US
We are a group of over 500 dedicated employees, committed to our mission of providing accessible, quality health care that is guided by local innovation. We feel that our work is bigger than ourselves. We leave work each day knowing that we made a difference in the community around us.
Join us at Central California Alliance for Health (the Alliance), where you will be part of a culture that is respectful, diverse, professional and fun, and where you are empowered to do your best work. As a regional non-profit health plan, we serve over 330,000 members in Santa Cruz, Monterey and Merced counties. To learn more about us, click here or check out this video.
WHAT YOU'LL BE RESPONSIBLE FOR
Reporting to a Care Management Supervisor, you will develop and manage an individualized, comprehensive plan of care for members referred and assigned to a Care Management (CM) Program. The goal of the plan of care is to promote optimal, achievable outcomes in a way that is cost-effective and appropriate. You will perform comprehensive assessments of physical and psychosocial needs via phone or in-person but do not provide any hands-on care. You will work with and educate members, families, providers, other departments, and external agencies on the CM Program and may represent the Alliance at community meetings. You will manage cases that involve multiple admissions, catastrophic injury or diagnosis, and/or psychosocial challenges, such as substance use disorders, trauma, mental illness and/or homelessness, in addition to medical issues.
ABOUT THE TEAM
This is a new team in the Care Management Department as we, the Alliance, a Medi-Cal managed care plan, implement the Whole-Child Model (WCM), and incorporate California Children's Services (CCS) covered services into our plan. CCS is a statewide program for children with special health care needs. The CCS services were previously "carved out" (not a covered benefit of our plan) and were coordinated by the respective counties in our contracted areas. On July 1, 2018, we assumed responsibility for payment, authorization and care coordination of primary and specialty services for CCS-eligible children and youth. To learn more about the WCH model, integration of CCS services and other resources, click here.
WHAT YOU'LL NEED TO BE SUCCESSFUL
Knowledge of:
Principles and practices of clinical nursing, case management, and care coordination
Evidence-based practice guidelines in the development of care plans
Ability to:
Demonstrate strong critical thinking and problem-solving skills
Interpret and apply policies and regulations
Evaluate medical records and other health care data
Communicate effectively with a diverse population of members, including those with behavioral health issues
Exercise good judgment and tact when relating to health care providers and beneficiaries
Education and Experience:
Current unrestricted license as a Registered Nurse issued by the State of California
Associate's degree in Nursing
Five years of experience in a patient care setting, with at least one year in an acute or outpatient working with adults, and one year of case management experience
To read the full position description, and list of requirements click here.
OUR BENEFITS
Medical, Dental and Vision Plans
Ample Paid Time Off
11 Paid Holidays per year
401(a) Retirement Plan
457 Deferred Compensation Plan
Robust Health and Wellness Program
EV Charging Stations
And many more
At this time the Alliance does not provide any type of sponsorship. Applicants must be currently authorized to work in the United States on a full-time, ongoing basis without current or future needs for sponsorship.
See above
See above
See above