Performance Improvement Clinical Specialist I (RN), Redding, CA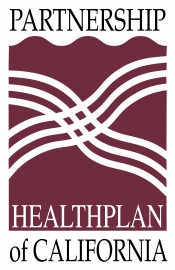 View the Website
Partnership HealthPlan of California
Nurse
Redding, CA
November 14, 2019
Performance Improvement Clinical Specialist I (RN)
Job Locations US-CA-Redding
Job ID 2019-1666 FLSA Status Exempt
Overview
*This position is eligible for 4/10 work schedule (work four days a week with each shift being 10 hours).
Working with a dedicated and committed team, the Performance Improvement Clinical Specialist (PICS) is responsible for assessing and improving the quality of care provided by the providers serving our members.
Responsibilities
Peer Review/Quality Assurance
Investigates potential quality issues at the provider level via a variety of available identification tools.
Participates in the monthly Peer Review Committee, working closely with the Chief Medical Officer (CMO) and Medical Directors in case investigation and development.
Ensures confidentiality of peer review records and process.
Facility Site Review
Performs Facility Site Reviews (resources and medical record review) per contractual requirements.
Performs medical record reviews for all Quality Improvement activities within the health plan and ensures that reviews are performed as per contractual requirements. Assists PICS-II in analyzing and preparing data for committee review. Assists in recommendations for improvements.
Communicates QI information to providers and offers technical assistance to correct deficiencies and monitors providers' progress toward meeting goals.
Refer cases for appropriate peer review when established criteria are not met.
Implementation of ongoing, focused monitoring activities to detect adverse health outcomes and other care related issues.
Quality Measurement
Assist in the identification and recommendation of appropriate intervention in QI activities.
Compile QI data and assist in analysis.
Quality Improvement Team
Facilitate or Participate in improvement teams as assigned by the Departmental Director, CMO or Health Services Director.
HEDIS
Active involvement in HEDIS abstractor training and improvement efforts.
Abstract data using HEDIS specification (onsite at provider's office and/or at PHC office.
OTHER DUTIES AND RESPONSIBILITIES
Assists in the development of QI policies and procedures as directed.
Provide clinical support to the project coordinators and/or analytical staff.
Participates in and leads special projects and assignments as required.
Educate health plan staff on aspects of quality improvement.
Maintains current knowledge of NCQA accreditation; US Center for MediCal and MedicAid services and California Department of Healthcare Services requirements and Health plan's' compliance related to Quality Measurement and Improvement, Site review, Peer Review and Credentialing.
Collects, coordinates and monitors QI activities that impact other departments within the healthplan. These include credentialing information, member complaints, appeals and grievances, collection and investigation of Potential Quality Issues peer review.
Qualifications
Education and Experience
Required: BSN or baccalaureate degree in an applicable field. Minimum three (3) years clinical experience.
Desirable: Experience in quality improvement or quality management, managed care; facility site review; HEDIS and Title 22.
Special Skills, Licenses and Certifications
Required: Current California Registered Nurse license. Knowledge of healthcare total quality management theory, practices, standards and applicable laws. Ability to access data and information using electronic record systems. Valid California Driver's license.
Desirable: Knowledge of NCQA/HEDIS standards. Familiarity with business practices and protocols.
Performance Based Competencies
Proficiency in MS Word and Excel. Excellent oral and written communication skills. Ability to facilitate groups and tasks. Excellent planning and organizational skills. Efficient; follows-through on commitments; attention to details. Flexible and adaptable to competing priorities, strong team player and able to remain calm under pressure.
Work Environment And Physical Demands
Must be able to work in a fast paced environment and maintain courtesy and composure when dealing with internal and external customers: Ability to prioritize work load and initiate action. Ability to function effectively with frequent interruptions and directions from multiple team members. Standard cubicle work station with shared common area. Use of telephone, fax, computer and photocopying machine is required. Requires sitting in front of computer equipment and talking on telephone for major portion of the workday. Must be able to move, lift or carry objects varying in size, weighing up to 35 lbs. Must be able to operate a vehicle used for company business.
All Healthplan employees are expected to:
Provide the highest possible level of service to clients;
Promote teamwork and cooperative effort among employees;
Maintain safe practices; and
Abide by the Healthplan's policies and procedures as they may from time to time be updated.
IMPORTANT DISCLAIMER NOTICE
The job duties, elements, responsibilities, skills, functions, experience, education factors and the requirements and conditions listed in this job description are representative only and not exhaustive of the tasks that an employee may be required to perform. The Employer reserves the right to revise this job description at any time and to require employees to perform other tasks as circumstances or conditions of its business, competitive, or work environment change.
See above
See above
See above