Mental Health Nurse II, Fresno, CA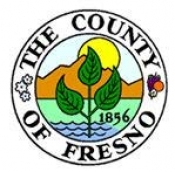 View the Website
County of Fresno
Nurse
Fresno, CA
November 19, 2019
Job Title: MENTAL HEALTH NURSE II
Opening Date/Time: Thu. 11/07/19 12:00 AM Pacific Time
Closing Date/Time: Continuous
Salary: $36.74 - $44.65 Hourly
$2,939.00 - $3,572.00 Biweekly
$6,367.83 - $7,739.33 Monthly
$76,414.00 - $92,872.00 Annually
Job Type: Permanent
Department: Behavioral Health
APPLY IMMEDIATELY AS THIS RECRUITMENT MAY CLOSE AT ANY TIME
APPLICATIONS MUST BE SUBMITTED ONLINE ONLY
The Fresno County Department of Behavioral Health invites applications for the position of Mental Health Nurse II. Incumbents provide direct and indirect mental health nursing services to the community. Responsibilities include evaluation of psychological, physical, and social status of an individual or family; conjoint, group, and family therapy; crisis intervention services; and referral to other appropriate community agencies.
Mental Health Nurses who are assigned to perform charge/lead worker duties, including assigning, reviewing, and coordinating the work of other employees, shall receive seventy-five and no/dollars ($75.00) per pay period pro-rated for the actual number of hours worked in that capacity. Other duties may include program leadership and input in project/program scope of work and outcomes.
Please note: The eligible list established from this recruitment may be used to fill both extra-help and permanently allocated positions. Individuals selected for extra-help appointment may be transitioned to a permanently allocated position at a later date as authorized by the Fresno County Personnel Rules.
Positions in this classification are in Medical Group III - Heavy Physical Activity. This group includes positions which require heavy physical effort using arms, legs, back and trunk in frequent lifting, pushing, or pulling objects weighing (or offering resistance equivalent to) over 25 pounds. Generally, considerable bending, stooping, squatting, twisting, reaching, as well as standing and walking are involved. Physical stamina is usually required and explosive strength using bursts of energy may be required, depending upon specific position assignments.
Eligible candidates must be able to perform the essential functions of the position with or without reasonable accommodation.
Samples of Duties:
The information listed below is meant to serve as samples of job duties and responsibilities for positions in this classification. This list is neither inclusive nor exclusive, but indicative of several types of duties performed. Consequently, this information does not reflect Essential Functions for any given position in this classification.
Provides mental health nursing, including crisis intervention services within the outpatient clinic or in the community.
Prepares and administers medications per departmental policies.
Observes and charts results of treatment and medications.
Assists individuals and families in implementing crisis resolution.
Works with psychiatrist in evaluating patient's immediate life situation, relevant past events, and current inter-personal relations in order to recommend and implement treatment plans.
Assists in helping protect the patient from himself and/or to protect others.
Provides mental health care coordination for individuals and families through referral, collaboration, and liaison activities with local service providers and community agencies or organizations.
Participates in staff development programs and in staff conferences regarding cases and latest therapeutic techniques.
Uses knowledge of psychotropic medications to obtain prompt ordering of medications from the physician on duty and/or Nurse Practitioner and to report any side effects.
Assists in training Licensed Vocational Nurses and Licensed Psychiatric Technicians, which includes student nurses in both undergraduate and masters programs, family practice residents, paraprofessionals and newly recruited nursing personnel.
May act as a triage nurse with walk-in patients and phone calls.
May be responsible for answering 24-hour "crisis" phone and provide counseling within scope of expertise or make necessary referrals to other agencies, facilities and/or other individuals.
Knowledge, Skills and Abilities:
Knowledge of:
Federal, state and local laws and regulations governing mental health;
Principles, practices, and legal requirements related to mental health nursing, including involuntary/voluntary treatment;
Department policies, rules, regulations, and procedures;
Community resources to provide continuity of client care;
Principles and practices of efficient and effective medical case management;
Normal and abnormal physiological development and behavior.
Skills/Abilities to:
Display effective organizational and time management principles and techniques;
Identify and be responsive to the mental health needs of clients;
Remain knowledgeable and proficient in nursing practices through readings, research, professional organizations, academic training, and participation in direct client services;
Accurately follow both oral and written instructions;
Communicate effectively both orally and in writing with people of various educational, socio-economic, and cultural backgrounds;
Work effectively under pressure and rapidly in difficult or emergency situations;
Operate a computer in the completion of assignments;
Establish and maintain effective working relationships at all organizational levels, as well as with other agencies and the public;
Demonstrate and maintain a high degree of initiative, maturity, integrity, and good judgment.
Minimum Qualifications:
Experience: Two years of full-time, paid experience equivalent to that gained as a Mental Health Nurse I in Fresno County.
License: Valid Registered Nurse License issued by the State of California, Department of Consumer Affairs, Board of Registered Nursing.
Possession of a valid Class "C" driver's license, or equivalent.
TO PREVENT THE DISQUALIFICATION OF YOUR APPLICATION, PLEASE NOTE:
Applicants must meet the minimum qualifications and filing requirements for this position by the filing deadline.
A completed Fresno County employment application is required (must be current, complete and accurate; amendments will not be allowed after the filing deadline).
Resumes and attachments are not accepted in lieu of a completed application.
This position requires possession of a valid Registered Nurse License issued by the State of California, Department of Consumer Affairs, Board of Registered Nursing and a valid Class "C" driver's license, or equivalent. Please provide your applicable license numbers on your application. Failure to list this information will result in the disqualification of your application.
SELECTION PROCESS:
Depending upon the number of applicants meeting the minimum qualifications and filing requirements, applicants may be scheduled for one or more of the processes listed below:
Written Examination.
Oral Examination - An oral examination includes a panel consisting of at least two members within a similar field of expertise as the vacancy. Candidates are asked structured questions and must respond orally to allow the panel to evaluate the specific qualifications of each applicant.
Successful candidates will be placed on an employment list, effective for a minimum of 3 months (the employment list established may be extended for an additional 12 months) and certified in final rank order as vacancies occur.
REQUIRED APPLICATION MATERIALS:
Fresno County Employment Application (must be current, complete, and accurate; amendments will not be allowed after the filing deadline).
Supplemental Questionnaire.
Applications must be submitted online only via our website by the closing date and time of this recruitment. Applications submitted via U.S. mail, in person in our office, email or fax will not be accepted. Resumes and attachments are not accepted in lieu of an application.
HOW TO APPLY:
Applications must be submitted online only. An online application can be found at:
FresnoCountyJobs.com.
Open Job Information Flyer and click "Apply" to begin the online application process. Failure to complete the job application or failure to follow the application instructions will result in the disqualification of the applicant. Amendments will not be accepted after the filing deadline.
Once the filing date has passed, you may check the status of this recruitment at any time by logging on to: https://www.governmentjobs.com/Applications/Index/fresnoca.
Please be advised that it is the applicant's responsibility to notify Human Resources of any mailing address and telephone number changes. Notices sent via U.S. mail from Human Resources are not forwarded ("Return Service" is requested, therefore, mail will not be sent to a forwarding address).
The County of Fresno is an Equal Employment Opportunity Employer. It is the policy of Fresno County to provide employment opportunity for all qualified persons. All applicants will be considered without regard to race, color, religion, sex, national origin, age, disability, sexual orientation, gender, gender identity, gender expression, marital status, ancestry, medical condition, genetic information, or denial of medical and family care leave, or any other non-job-related factor.
REASONABLE ACCOMMODATIONS - The County of Fresno is committed to providing reasonable accommodation to applicants as required by the Americans with Disabilities Act (ADA) and the Fair Employment and Housing Act (FEHA). Qualified individuals with disabilities who need a reasonable accommodation during the application, examination or selection process may contact Human Resources at (559) 600-1830 at least five days prior to the scheduled date or deadline.
EQUAL EMPLOYMENT OPPORTUNITY EMPLOYER
Analyst: Mitchell Norvise
See above
See above
See above