Director of Quality Improvement, Redding, CA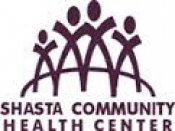 View the Website
Shasta Community Health Center
Director
Redding, CA
November 22, 2019
Responsible for the implementation of organization wide quality improvement initiatives. The initiatives consist of, but are not limited to the following: resource utilization, outcomes measurement and aggregation, data management, and initiation of new quality processes based on data analysis. The DQI is responsible for oversight of the QI/QA, CME, Risk Management, QI Training and Development, the Navigation Team, and Peer Review processes including receiving and analyzing incident reports. The DQI will oversee the implementation of quality initiatives throughout the organization and assess the efficacy of those initiatives. Reports will be generated on a regular basis and presented to Senior Management and Clinician Leadership Teams as well as to the Board of Directors.
Education, Experience Certifications
Master's Degree in Healthcare Administration or Public Health or Registered Nurse license.
Minimum of five years' experience in healthcare field.
Minimum of three years management experience.
Experience in improving organizational performance.
Experience in facilitating and leading multidisciplinary teams.
Proven experience using data analytics for process and quality improvement.
Apply online at:
See above
See above
See above