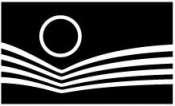 View the Website
Organization: Yakima Valley Farm Workers Clinic
Category: Technical/Professional
Location: Toppenish, WA
Date Job Posted: March 17, 2020
Share with Others:
We have a unique job opportunity available to learn the business metrics of medical, dental, and pharmacy operations. The Operations Data Specialist's primary focus is to manage and support the day to day data processes. Coordinates the master data process and reporting for Operational reporting and management including but not limited to the development of Operational Scorecards, Budget Reports, Revenue and cost per Unit Reports. The Specialist serves as the liaison to all departments for backup information supporting the Operational Scorecards and other reports.
Qualifications
Education: Associates Degree in Business Administration. Bachelor of Arts or Science in Business Administration or related field preferred.
Experience: 1-2 years of relevant experience.
Licenses/Certificates/Registration: None
Knowledge/Skills/Abilities Required: Excel proficiency is required. Ability to comprehend and analyze low complexity analytics. Ability to effectively manage large volumes of information according to defined parameters and schedules. Excellent organizational, analytical, and prioritization skills. Excellent written and verbal communication skills. Ability to effectively present information and respond to questions in one-on-one interaction, meeting/group participation/presentation situations. Basic data management skills. Dynamic problem-solving ability in what can sometimes be a demanding environment.
Apply online: https://chu.tbe.taleo.net/chu04/ats/careers/v2/viewRequisition?org=YVFWC&cws=47&rid=6883
See above
See above
See above