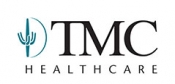 View the Website
Organization: TMC Healthcare
Category: Accounting
Location: Tucson, AZ
Date Job Posted: May 12, 2020
Share with Others:
Directs and manages day to day accounting processes including General Ledger, Accounts Payable, Payroll, Capital Asset and Budget Tracking, and Federal and State tax reporting . Oversees the timely and accurate reporting of financial information as well as the annual external audit. Participates in other aspects of Finance as required, including supporting the Chief Financial Officer.
MINIMUM QUALIFICATIONS
EDUCATION: Bachelor's degree in Finance or Accounting. MBA or CPA preferred, or an equivalent combination of relevant experience and education.
EXPERIENCE: Eight (8) years of accounting experience, including two years of managerial or supervisory experience.
See above
See above
See above