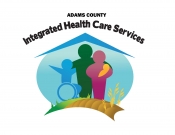 View the Website
Organization: Adams County Integrated Health Care Services
Category: Behavioral Health Professional
Location: Othello, WA
Date Job Posted: July 10, 2020
Share with Others:
WISe MENTAL HEALTH PROFESSIONALTHERAPIST
Adams County Integrated Health Care Services is recruiting for a Mental Health Professional for their WISe Program. In this position a qualified candidate will have the ability to use their therapeutic skills to provide evidenced based outpatient therapy and the oversight of clinical services to children, youth, and their families with complex behavioral health needs. Individual, family, and group therapy are provided to treat a broad array of behavioral health disorders. Clinical services are provided with a context of multi-agency collaboration with an emphasis on effective, outcome-oriented treatment. Natural and formal supports are actively involved in treatment through a Wraparound process. This position also includes crisis work during and after hours. Masters in Social Work, or a Masters in a Behavioral Science with two years' experience. Have a high level of flexibility and accessibility, to include ability to work evenings and weekends to meet the needs of youth and families where and when they need support. Must be able to handle stressful and crisis situations tactfully and appropriately. Have a strong understanding of Wraparound Intensive Services. Have excellent interpersonal and communication skills with ability to work with individuals on a one-on-one basis or collaboratively as part of a team. Must possess a valid driver's license. Must successfully pass a background check and a driving record check. Bilingual Spanish encouraged to apply. Beginning Salary range: $54,125.33- 59,529.26 DOE. Benefits include: medical, dental, paid sick leave, paid vacation, paid holidays and retirement. Send resume with 3 references to: Integrated Health Care Services 425 E Main Suite 600 Othello, WA 99344. 509-488-4074. Adams County is an Equal Opportunity Employer. Open until filled.
See above
See above
See above