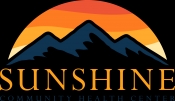 View the Website
Organization: Sunshine Community Health Center
Category: Behavioral Health Professional
Location: Talkeetna, AK
Date Job Posted: September 11, 2020
Share with Others:
SUMMARY:
The Behavioral Health Clinician is a licensed clinical provider and integral member of the clinical team at SCHC and is responsible for ensuring effective care and treatment for patients with behavioral health disorders. The Clinician works directly alongside medical providers and other members of the care team within the context of a primary care medical home. Key roles include assessment, diagnosis, and treatment planning for patients with a variety of mental health and substance use disorders that may receive short or long-term care. The Clinician will support patients in developing their ability to self-manage both behavioral health and medical needs and will act as a collaborative resource for other members of the care team.
ESSENTIAL DUTIES & RESPONSIBILITIES:
Specialty Behavioral Health Care
Assesses and diagnoses mental health and substance use disorders using DSM-V and ICD-10 criteria, via evidence-based screening tools and biopsychosocial interviews
Completes comprehensive assessments as needed for referrals to care outside of SCHC
Provides evidence-based psychotherapeutic interventions appropriate to a primary care setting to children, adults, couples, families, and groups within the clinician's scope of practice, education, and experience
Develops patient centered treatment plans that are consistent with the patient's goals and are modified as needed based on the patient's progress and response to treatment
Utilizes an electronic health record for timely and accurate documentation of services renderedIntegrated Behavioral Health Care
Screens for mental health and substance use disorders and provides brief behavioral interventions within the primary care setting at the request of medical providers when the behavioral health care manager is unavailable or patient need necessitates a higher level of care
Identifies patients that will benefit from enrollment in a care management panel, based on level of risk, treatment goals, or level of engagement Coordination of Care
Coordinates formally and informally with all members of the care team, including medical and psychiatric providers and behavioral health care managers, to support accurate diagnosis and effective treatment
Makes appropriate referrals, including those to internal and external behavioral health services, and to community resources to ensure basic needs are met and reduce barriers to treatment goalsQuality Assurance/Quality Improvement
Participates in regular peer reviews to ensure appropriate provision and documentation of services
Contributes to continuous quality improvement and risk management activities, and acts as an educational resource to staff in the areas of substance use and mental health
Participates in required and self-directed training to develop and enhance clinical skills
Complies with SCHC's policies and procedures
Provide charting documentation for services rendered on the appropriate electronic forms, and to do so per State of Alaska regulations, which must occur within 72 hours of providing service.This job description is not designed to cover or contain a comprehensive listing of activities, duties or responsibilities that are required of the employee. Duties, responsibilities and activities may change, or new ones may be assigned at any time with or without notice.
EDUCATION and/or EXPERIENCE:
Two or more years of experience serving individuals with behavioral health needs required
Master's degree in Social Work and a current, unrestricted license with the State of Alaska as a Licensed Clinical Social Worker required. Other degree tracts and clinical licensures will be considered on a case by case basis.
Experience collaborating with medical providers preferred
Valid State of Alaska driver's license required
Current BLS certification required
KNOWLEDGE, SKILLS and ABILITIES:
Knowledge of and belief in the community health center's mission and goals
Knowledge of DSM-V criteria, evidence based psychotherapeutic modalities, psychopharmacology, and medical terms and abbreviations
Knowledge of integrated behavioral health care models
Knowledge of trauma informed care
Skilled in crisis intervention strategies
Apply Here: https://www.click2apply.net/8ptyfsw3p3p3nmpd
See above
See above
See above