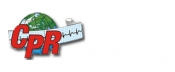 View the Website
Organization: Crisis Preparation and Recovery, Inc.
Category: Medical Assistant
Location: Gilbert, AZ
Date Job Posted: November 18, 2020
Share with Others:
Medical Assistant
This position has 4-10 hour days.
This position will start 2 days a week at our SE Gilbert Office and 2 days a week at our Casa Grande Clinic. Eventually, it will be a days at SE Gilbert with backup at Casa Grande.
Job Description
The Medical Assistant serves as the primary support to the psychiatric nurse practitioner and client's therapeutic relationship. MAs are responsible for managing NP orders, caseloads, and records in order to facilitate optimal patient care. The MA is often the first line contact for patient questions and concerns and is responsible for ensuring the quality of the patient experience meets CPR standards.
Knowledge and Skills :
Communication: It is essential that staff tasked with coordinating care with other agencies communicate in a professional manner, observing the highest phone and email etiquette standards.
Time management: Care coordinators must be able to prioritize multiple tasks and accomplish them in a timely manner.
Computer literacy: Care coordinators must be able to efficiently document their coordination efforts utilizing a variety of computer systems.
Duties:
Notify PNP's, evaluators and counselors when their patients are checked in
Check patient balances and notify patients if they have one
Manage transportation services for patients as needed
Scan and upload documents for PNP team
Fill out lab requisitions as needed
Check faxes hourly and put paperwork in the correct NP's box
Fax documents as needed
Maintain plastic routing sheets for PNP team
Opening and closing duties as assigned
Check voicemails hourly and return calls to patients or forward to appropriate PNP/department
Complete outreach calls on all clients that no-show or cancel within 24 hours to reschedule
Call new patients the day before intake to confirm appointment
Complete vital signs on all patients
Complete Genesight tests and call Fedex to pick up tests
Assist front desk with scanning and uploading
Follow up on lab results advise patients/call lab as needed/fax results to PCP
Obtain Prior Authorization forms for providers as needed
Complete PCP COC and request records as ordered
Manage Caseloads
Provide drug screens
Administer injections as ordered by the PNP
Other duties as assigned
Qualifications and Education Requirements:
Medical Assistant Certificate from a program that was fully accredited during the entire time of the MA ' s attendance. Must supply copies of degrees and transcripts as requested.
Documented post certificate ' s experience for two (2) years, including experience within the past 24 months providing
See above
See above
See above