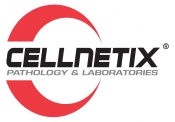 View the Website
Organization: CellNetix
Category: Professional
Location: Tukwilla, WA
Date Job Posted: November 23, 2020
Share with Others:
Medical Coder
Job Details
Level Experienced
Job Location Tukwila - Main Lab LLC - Tukwila, WA
Position Type Full Time
Education Level High School Diploma/GED
Salary Range $19.78 - $30.64 Hourly
Travel Percentage Undisclosed
Job Shift Day
Job Category Undisclosed
Description
Position Summary
The Medical Coder is responsible for understanding, reviewing, and auditing pathology technical and professional codes used for reimbursement and diagnostic purposes. This position will provide educational support for staff and pathologists. The Medical Coder will have experience in Healthcare Compliance, thorough knowledge of medical terminology, and understanding of medical insurers' coding and billing policies.
Essential Functions:
Perform daily, weekly and other periodic coding reviews/audits to ensure accuracy and compliance.
Identify areas of focus where additional coding education
Interact with outsourced billing company to assist in obtaining missing information
Provide coding services by coding charges for diagnosis and procedure coding and charge entry.
Addressing issues that arise
Continually reviewing policies and procedures for process improvement
Other duties as assigned
Qualifications
Knowledge/Skills/Abilities
Excellent written and oral communication skills.
Ability to communicate with all levels of the organization
Ability to perform multi-tasks and meet deadlines in a fast-paced and dynamic environment
Strong computer skills in MS office and Windows applications
Demonstrate ability to work independently and to maintain strict confidentiality
Qualifications:
High School diploma or GED required
At least 2 years of coding experience required
Coding certification required
Auditing experience required
Pathology related experience preferred
See above
See above
See above