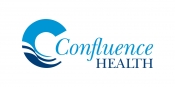 View the Website
Organization: Confluence Health
Category: Manager
Location: Wenatchee, WA
Date Job Posted: January 29, 2021
Share with Others:
Position Summary:
Under the direction of and in collaboration with the Oncology Service Line Dyad, this position is accountable for assuming responsibility of the daily clinical and business operations of the Medical Oncology and Infusion areas located in Wenatchee, Moses Lake and Omak.
Position Reports To: Oncology Service Line Director/Dyad
Essential Functions:
Assures adherence to best clinical practice standards (NCCN, ONS, ASCO, etc.).
Promotes high quality / safe patient care through efficient and effective management techniques (CH Service Plus, Lean, DNV, etc.), and drives continuous process improvement measures.
Actively maintains safe staffing levels (based on patient acuity), while adhering to appropriate labor management standards for cost control (ActionOI).
Promotes a professional, team-based environment throughout department and with all other departments within Confluence Health.
Serves as a consultant, mentor and role model to Infusion Room Leads and all staff to ensure delivery of high-quality patient care.
Ensures timely, accurate, and appropriate performance evaluations, time and attendance, competencies, new employee orientation, staff development, cross training, and in-service education. Ensures payroll is complete and accurate.
Collaborates with physicians on patient care and operational issues. Provides support to physician staff to enhance quality of patient care.
Performs leadership rounds (GEMBA) within the assigned areas of responsibility to evaluate care provided and patient / staff satisfaction.
Participates in patient and employee satisfaction monitoring and improvement processes (Press Ganey).
Assists the Service Line Director in development and monitoring of operating and capital budget and assists with variance analysis if applicable.
Monitors compliance with patient care delivery models, standards of nursing practice, legal regulations, and departmental and hospital policies.
In collaboration with Service Line Dyad: develops and implements department goals that support the Confluence Health strategic goals.
Acts as the Oncology RN Representative for the CH Cancer Committee and assists the Committee Chair / Program Administrator in ensuring all accreditation standards are met on an on-going basis.
Responsible for hiring, supervision and performance evaluation of licensed and unlicensed staff in collaboration with Service Line Dyad.
Assists Service Line Dyad with on-going counseling and progressive discipline ensuring compliance with organization policies.
Completes CHVS training within designated time after hire and utilizes to lead unit improvements.
Adheres to Confluence Health and Central Washington Hospital policies and standards as applicable.
Required to maintain active Basic Life Support (CPR) certification.
Other duties as assigned.
Demonstrate Standards of Behavior and adhere to the Code of Conduct in all aspects of job performance at all times.
Education, Experience, Certifications
Required:
Bachelor Degree in Nursing, Business or related field with two years relevant leadership experience.
Current Confluence Health Employees: Associates degree or clinical certification/licensure with six years of relevant experience, two of which must be leadership, or CH LEAD completion through Organizational Development.
Graduate of an accredited School of Nursing.
Five years of oncology experience.
Two years of experience at Charge RN level.
Active (or Interim) Washington State Registered Nurse License, required by start date.
Ability to acquire OCN or AOCNP within 2 years of hire.
Must possess proficient computer skills related to Windows navigation, mouse usage, keyboarding, email communication and password management.
Must maintain primary residence in the Confluence Health service area.
Desired:
ARNP
Prior experience with EPIC EMR.
Two years prior experience in a management role.
Prior experience with Excel, Power Point, Microsoft Teams, Axiom (or equivalent Financial / Productivity programs).
Prior Lean process experience.
Prior Press Ganey experience.
To Apply
Link to Apply: https://externalnr-confluencehealth.icims.com/jobs/2827/oncology-infusion-cln-mgr/job
Career Website: https://www.confluencehealth.org/careers/
Benefits Website: https://www.confluencehealth.org/career-opportunities/benefits-and-perks/
LinkedIn: https://www.linkedin.com/company/confluence-health/
Facebook: https://www.facebook.com/confluencehealth/
See above
See above
See above