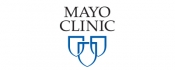 View the Website
Organization: Mayo Clinic
Category: Professional
Location: Rochester, MN
Date Job Posted: February 16, 2021
Share with Others:
Qualifications
Bachelor degree in Business, Human Resources, or a related field with 8 years related experience or a Master's degree in Business, Human Resources or related field with 5 years relevant experience. Strongly prefer experience recruiting executives, leadership experience navigating complex corporations, or executive level account/relationship management.
** Visa sponsorship is not available for this position; Also, Mayo Clinic DOES NOT participate in the F-1 STEM OPT extension program**
Additional qualifications
Prefer healthcare or academic experience
Must be knowledgeable and confident interacting with executive level leaders inside and outside the organization.
Excellent organizational and time management, customer service, verbal and written communication, and presentation skills necessary.
Ability to be nimble and flexible handling multiple demanding searches
Strong client facing capabilities- personable and engaging with consultative sales and persuasion skills
Excellent negotiation and sales skills
Excellent relationship management skills-authentic and demonstrate genuine care
Strong project management skills- capable of developing & executing upon thoughtful project/recruiting strategies and then methodically working those projects to a successful completion.
Proven problem solving and analytical skills-effectively uses negotiation to create buy in and build consensus.
Possesses deep corporate knowledge, is well-versed in Mayo Clinic's history and culture. Must be able to politically navigate the institution.
Able to make quick decisions in a fast paced environment.
Demonstrated expertise in applying executive recruiting techniques, recruitment plan development, sourcing methods (executive referrals, research, direct sourcing, internet search, executive search firms, etc.), executive compensation strategies, external community and agency relationship management.
Works cooperatively and proactively with others to provide expertise for recruitment in an integrated and efficient manner.
Stays up-to-date on recruitment/industry trends in order to continuously improve services offered and add value to the recruitment process.
Demonstrated computer proficiency with multiple applications (i.e. HRIS, MS Office, ATS, etc.) required. Bachelor's degree in Business, Human Resources (HR), or related field is preferred. Master's degree in Business Administration or Healthcare is preferred. HR Generalist experience in the healthcare setting preferred. Preferred certifications include: Professional in Human Resource (PHR); Senior Professional in Human Resources (SPHR); Society for Human Resource Management-Certified Professional (SHRM-CP); Society for Human Resource Management-Senior Certified Professional (SHRM-SCP); or certifications issued by Human Capital Institute (HCI). Preferred qualification: Masters of Business Administration or Masters of Healthcare.
See above
See above
See above