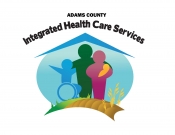 Organization: Adams County Integrated Health Care Services
Category: Director
Location: Othello, WA
Date Job Posted: March 23, 2021
Share with Others:
COMMUNITY PUBLIC HEALTH DIRECTOR
Adams County Integrated Health Care Services has an opening for a Community Public Health Director. Under the general direction of the Adams County Health Officer and directly responsible to the Administrator for performing supervisory, administrative, professional and clinical Public Health work within Adams County. The Community Public Health Director plans, organizes, directs and evaluates the operation and programs that address public health related issues of Adams County citizens. This position will provide professional advice, consultation and services to other departments and the public. This position works with the administrator and health officer in the development and management of programs and procedures to accomplish local, state and federal public health goals and policies. Minimum qualifications include a Bachelor's degree in nursing (BSN) and 5 years' experience as a public health nurse and a current license to practice in Washington State. Three years of supervisory experience is desirable. This position is a full-time, benefited position with a starting monthly salary between $5,514.83 - $5,790.57 DOE. A full job description is available upon request. Send resume with three references to: Adams County Integrated Health Care Services, 425 E. Main, Suite 700, Othello, WA. 99344. (509) 488-2031. Equal Opportunity Employer.
See above
See above
See above